Rotaract Installation - Sri Venkateshwaraa college of engineering
To ensure continuous growth and education in human relations and personal development.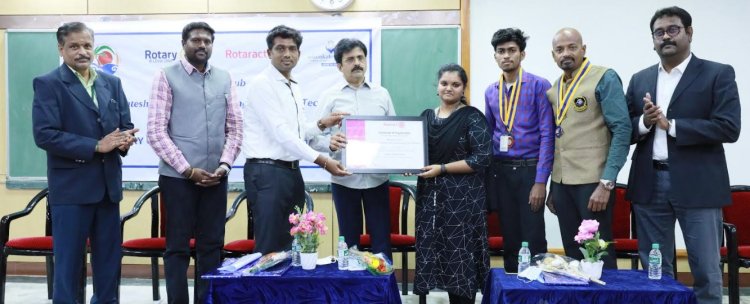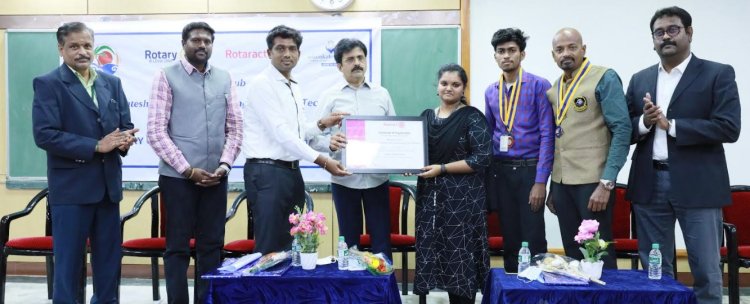 To ensure continuous growth and education in human relations and personal development . Rotaract Club was installed at Sri Venkateshwaraa College of Engineering and Technology. Along with the installation program successful project wheel chair distribution was organized. As a service club Rotary's business is mankind and its product is service.
"We make a living by what we get but we make a life by what we give" with these beautiful words in mind and the aim of helping those in need wheel chair presented to the beneficiaries. Through this project and the installation of the office bearers our students embraced various opportunities to learn and hone these skills while they build their network. As rotaractors work together with zeal, passion and dedication towards the goal of bringing effective changes through a wide variety of events they focus on the individual development of the members.
Charter presentation of Rotaract Club of Sri Venkateshwara College of Engineering & Technology , sponsored by Rotary club of Beach town has been installed at SVCET. At the installation ceremony Shri.B. Ramachandiran, Chairman ,SVCET, presided over the occasion and enlightened the young minds.
Rtn. S. Purushotaman, President Rotary club beach town, informed the students about the community service project "Changing thousand lives" and called upon the youth to join the Rotary movement ,through Rotaract Clubs to do good in the society provoked the young engineers toward the service for society. Rtn. G. Manikandan, Dist. Chair Rotaract spoke about the objectives of Rotary and Rotaract club & explained to the students the true definition of a leader in Rotary's perspective. Dr. S. Pradeep Devaneyan, Principal SVCET, welcomed the dignitaries of Rotary and Rotaract club and congratulated the students who became the Rotaract members. Dr.K.B.Jayaraman ,Dean felicitated the programme . Head of the departments, faculty members, admin staffs and students were present during thr programme. Dignitaries present and adorned the collar to newly formed Rotaract Club's first President, Rotaractor .Mr. R. Aakash(3 year ECE) and pinned with Rotaract lapel pins for all office bearers and handed over the charter .
Rtn. D. Ramkumar, Secretary Rotary club beach town delivered the vote of thanks with his beautifully picked words for that great occasion. The programme was well organized by Mrs.Lakshmipriya AP/English,Rotaract coordinator and her team.
What's Your Reaction?