SVCET Student Rubini achieved 4th prize - Young Indians Homepreneur Awards from SAKTHI MASALA
SVCET Student Rubini achieved 4th prize - Young Indians Homepreneur Awards from SAKTHI MASALA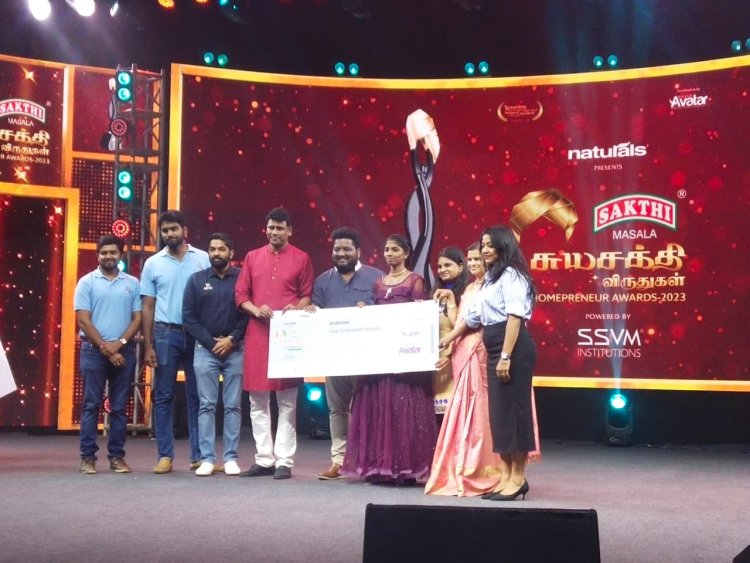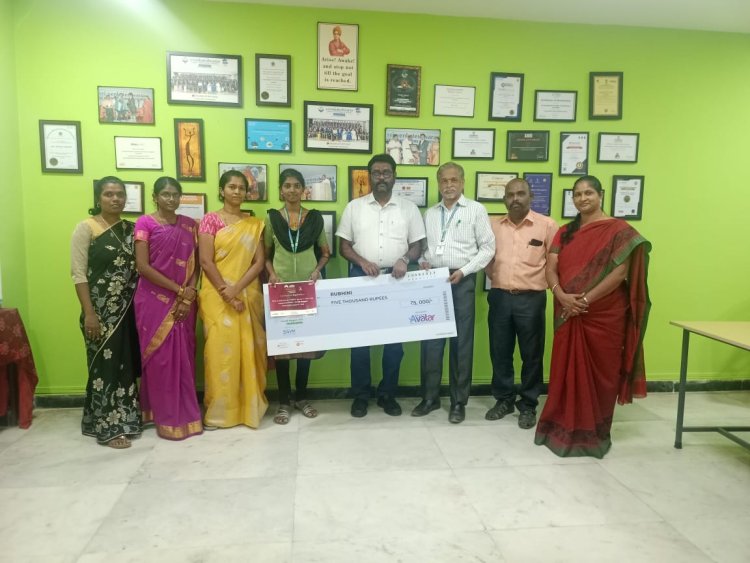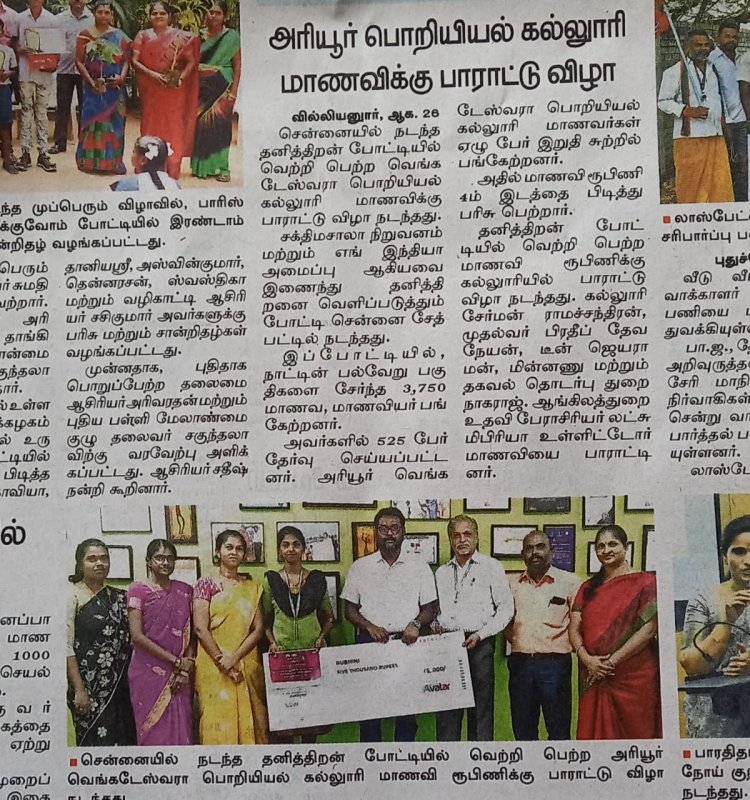 Sakthi Masala in association with Young Indians presented the 'Homepreneur Awards-2023', student edition powered by brand Avatar.
Absolutely, the event was to acknowledge and honour students who demonstrate exceptional proficiency in various skills which outweigh academeics in their future.The awards showcased and appreciated their talents in areas such as beauty and wellness, food and beverages, education and literature, agriculture and social welfare, NRI and outside Tamil nadu home retail and boutique profession, art and culture and digital homepreneurship.
Out of a total of 3750 talented students who were enrolled , a selected group of 525 were chosen to present amidst judges. This process involved a thorough evaluation procedure to identify those with the highest level of proficiency and excellence in the matter. Seven students from Sri Venkateshwaraa College of Engineering and Technology, Pondicherry were selected for the penultimate interview. The interview which took place at Savera hall, Mylapore, Chennai on 09/07/2023 had a jury which comprised of a diverse panel including actors, business professionals and directors which ensured a fair and comprehensive assessment. This recognition not only celebrates their achievements but also encourages the development of practical life skills among the younger generation.
In resounding display of skill, determination and interest Miss. Rubhini from Sri Venkateshwaraa College of Engineering and Technology, Pondicherry emerged as the fortrunner, clinching the win in the competition held on 20/08/2023 at Lady Andal Auditorium,Chetpet. Her contribution is towards the "Traditional sweets without preservatives in a very cost effective manner and with traditional packaging" idea. The student was rewarded with cash and appreciation.The ward was overjoyed to receive appreciation from Mr.B.Ramachandiran, Chairman of SVGI, Dr.S.Pradeep Devaneyan , the Principal, Dr.K.B.Jayaraman, the Dean, Dr.V.Nagaraj the Head of the Department of Electronics and Comunication Engineering , Mrs.Dr.Amuthavalli, R&D-Head, Mrs.K.Lakshmi Priya ,Assistant Professor, Department of English, and other faculty members.
The event instilled a desire for further success and recognition among the participants, encouraging them to set and pursue higher goals, thereby increasing their overall engagement and dedication to their pursuits.
What's Your Reaction?