SVCET Campus placement drive with NETAXIS IT Solutions Pvt Ltd, Chennai
SVCET Campus placement drive with NETAXIS IT Solutions Pvt Ltd, Chennai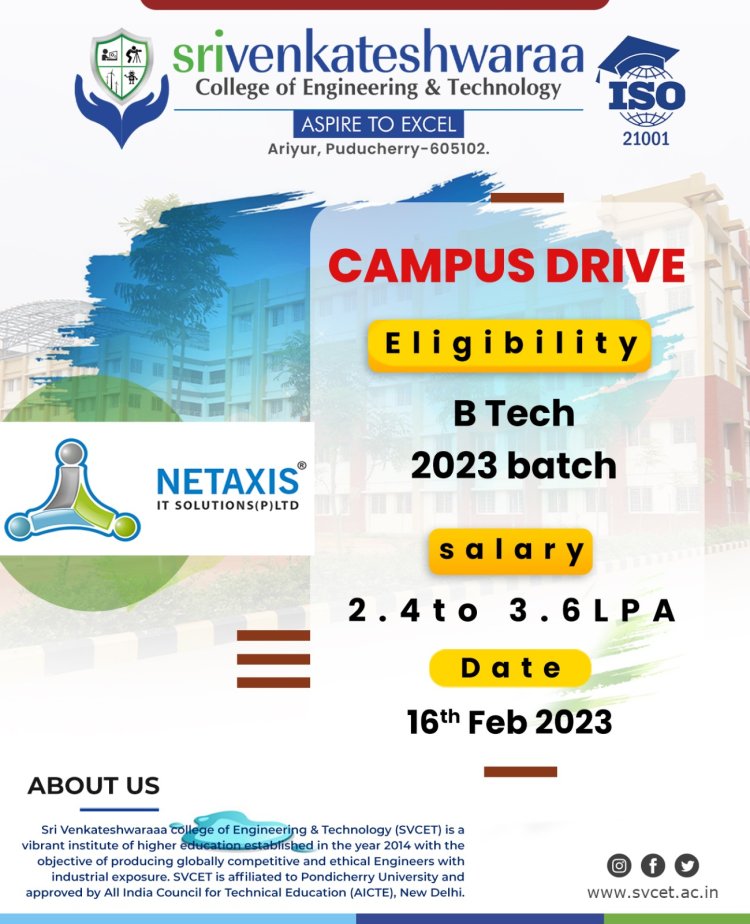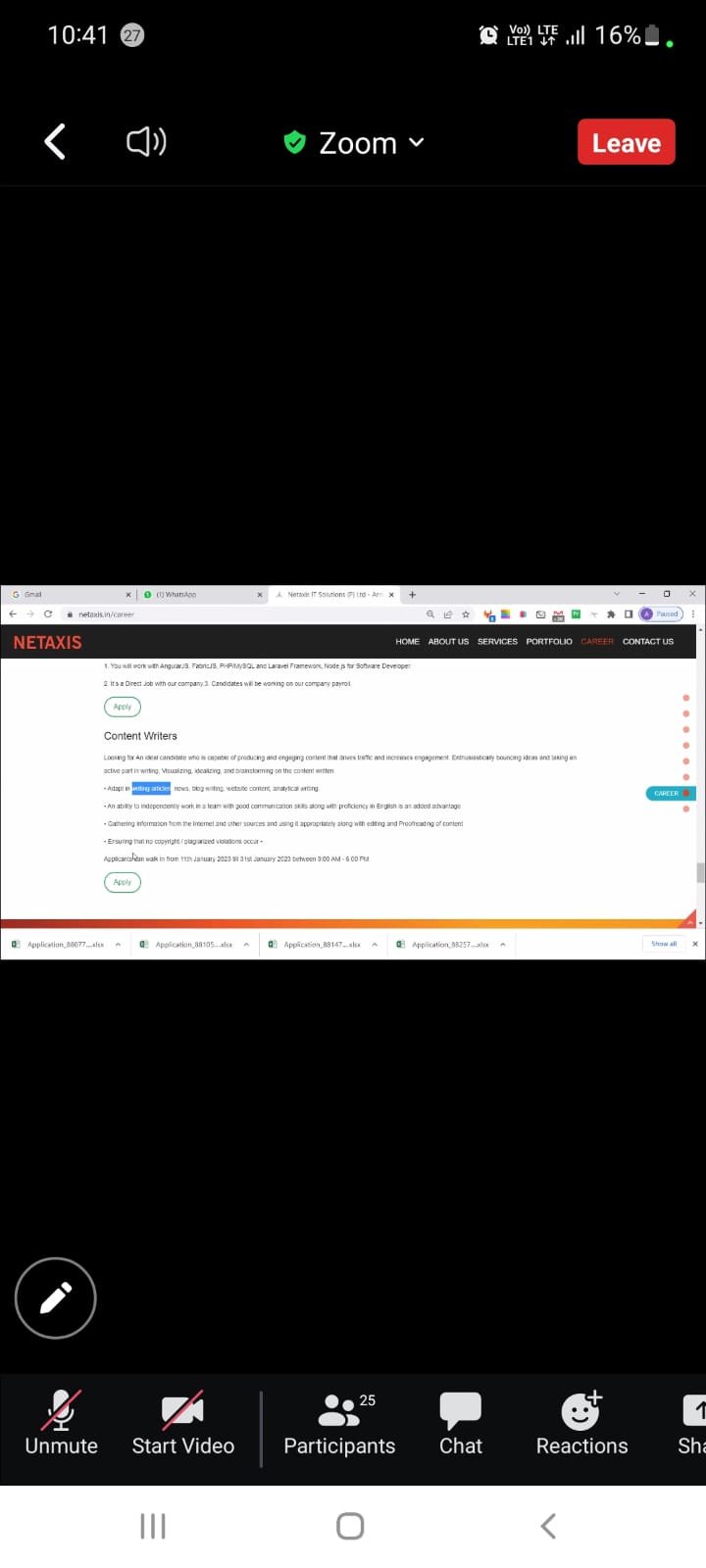 Office of Corporate Relations, SVCET organised NETAXIS IT Solutions Pvt Ltd, campus drive on 16th Feb 2023.
Total 28 students from circuit branches attended the drive. Pre placement talk was scheduled at 10.30 am followed by an online grammar assessment at 11 am.
NETAXIS IT Solution (P) Ltd is a leading company in the new world of Information Technology since the year 2000 and Incorporated as a Private Limited in 2005. They hired Students for the role of Content Writer.
What's Your Reaction?