SVCET - LIFE SIGNS PLACEMENT DRIVE ON 18-2-2023
SVCET - LIFE SIGNS PLACEMENT DRIVE ON 18-2-2023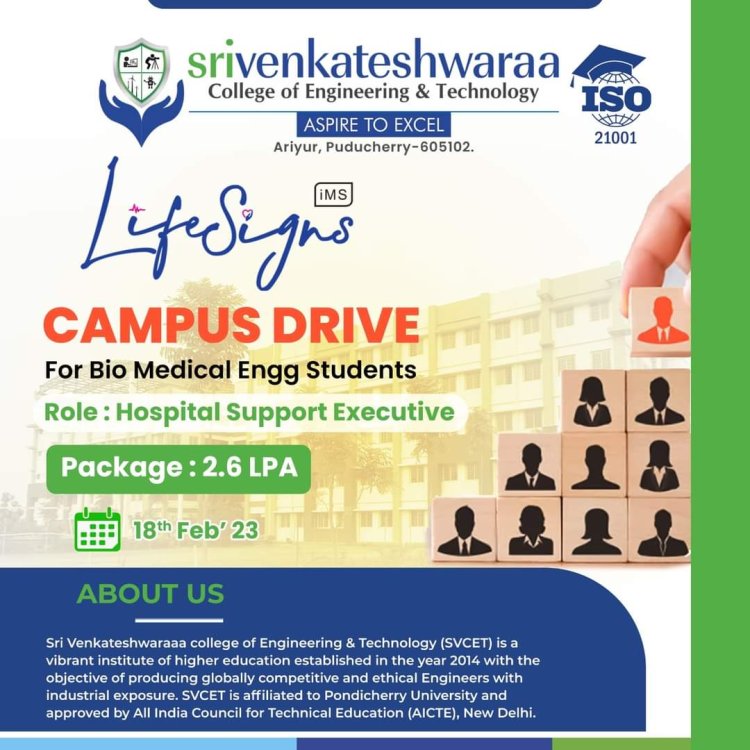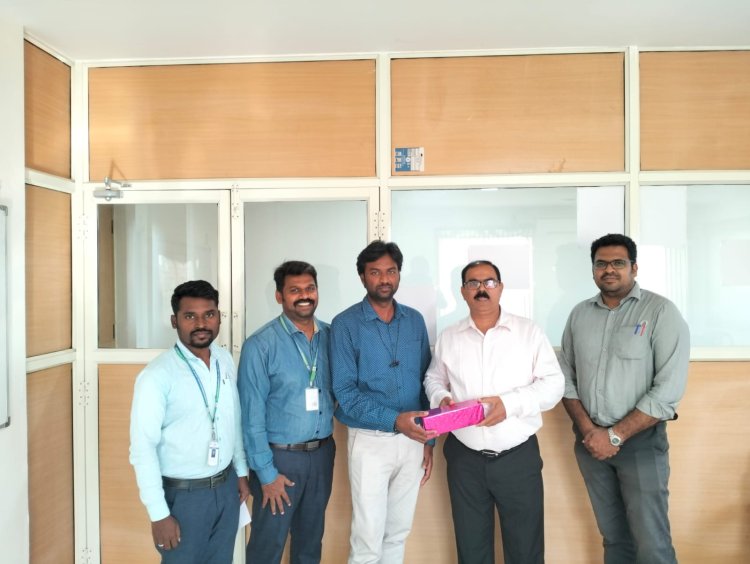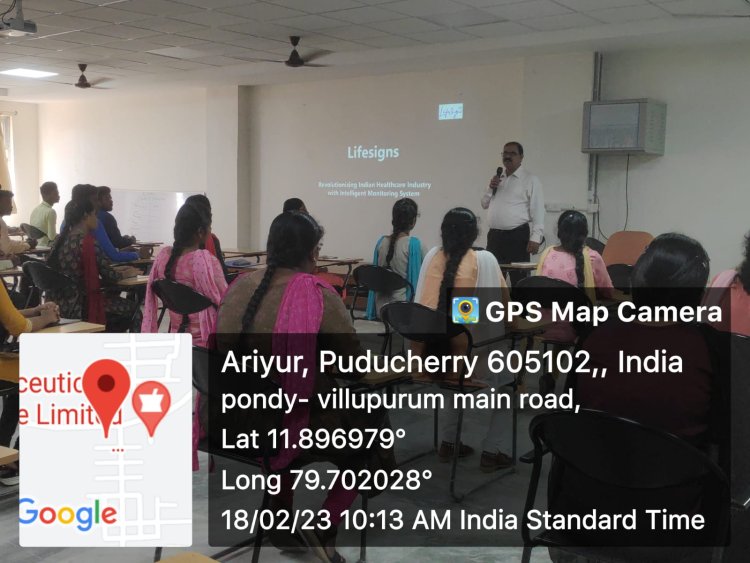 Life Signs, a top rated health care company located at Chennai visited for campus drive to SVCET on 18th Feb 2023. They were looking to hire our Biomedical engineering students for the role of hospital support executive and offer a salary package of 2.6 LPA.
The drive was represented by Mr.Ravishankar, Vice President, Life Signs Pvt Ltd.
Pre placement talk and F2F interview happened and totally 38 students participated from svcet and rgcet. Out of which 16 students were offered.
Sri Venkateshwaraa College of Engineering and Technology is committed to ensure our students receive the best education and all well prepared for their future careers.
What's Your Reaction?