IIC (IMPACT LECTURE SERIES – I Session -I)
Institution Innovation Council established in our institute in the aim of planning, channelizing and organizing round the year activities in the areas of innovation, entrepreneurship and IPR to sensitize and motivate students and faculties to pursue innovation and startup during their academics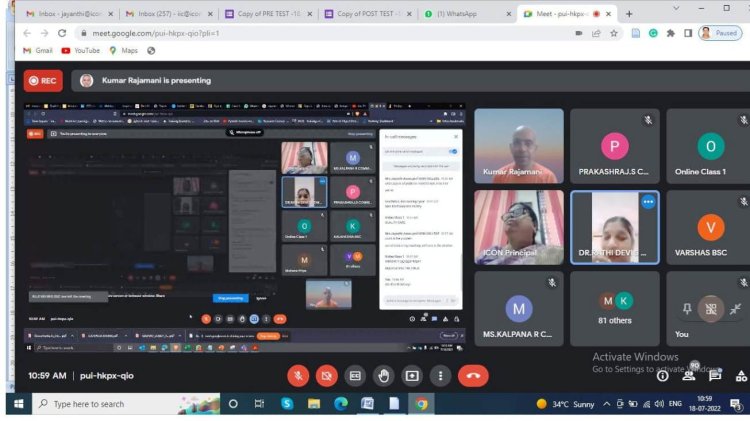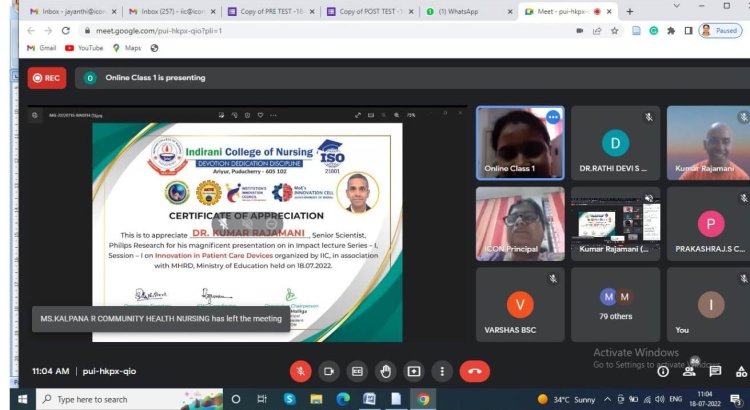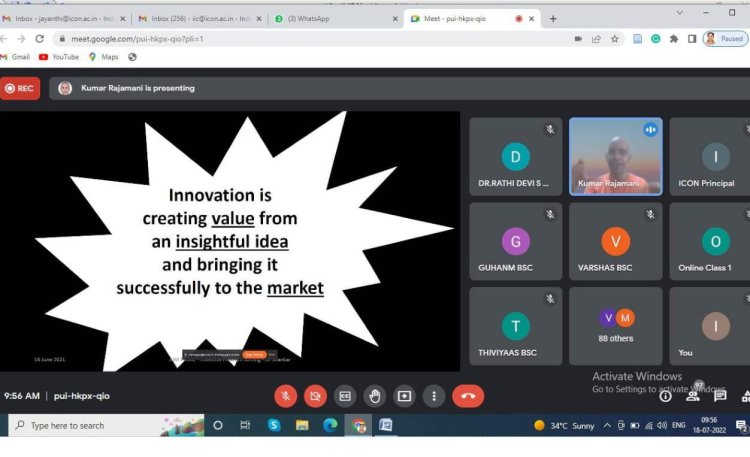 Institution Innovation Council established in our institute in the aim of planning, channelizing and organizing round the year activities in the areas of innovation, entrepreneurship and IPR to sensitize and motivate students and faculties to pursue innovation and startup during their academics. In this juncture, our institution has been sponsored for conducting the Impact Lecture Series. Hence an Impact Lecture Series Session I have been planned and implemented in a fabulous manner. Impact Lecture Series has been planned on 18.07. 2022 through virtual mode on the title "Innovation in patient care Devices" . The invitation with registration link was circulated to the students and external peoples well in advance. The session started formally with the warm welcome and introduction of the theme of the series. Dr. Prof. Malliga.M, Principal, President, IIC, exists as the backbone to organize the event in the successful manner. She introduced the eminent speaker, unfolded the theme and put forth the feedback of the session in an interesting manner.
The session was on "Innovation in patient care Devices" which was deliberated by Dr. Kumar T Rajamani, Sr Scientist, Philips Solution. He presented the concept in the elaborative manner with several examples from the field of Health care. The session was open into the healthier discussion, which sensitized the faculties and students on various highlights of the topic. E assessment was done as a pretest and post test before and after the session. The e feedback was collected from the delegates and more than 90% of them reported the session as beneficial one. Finally the session ends with a vote of thanks which has been proposed by Dr. R. Rajeswari, Vice Principal, Vice President, IIC with a lot of gratitude. The programme has been organized by Dr.S. RathiDevi, Convener, IIC with the support and guidance from all.
What's Your Reaction?