Inauguration of 50 hours Bootcamp on Japanese Industry Practices - Sri Venkateshwaraa College of Engineering and Technology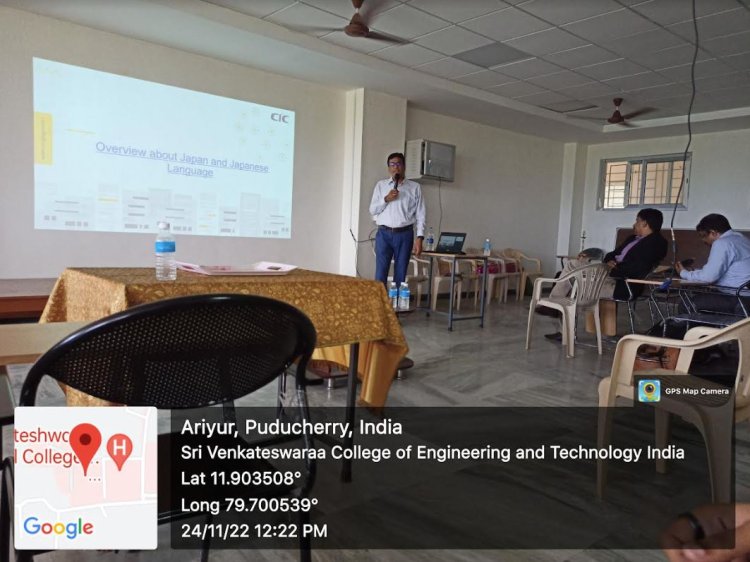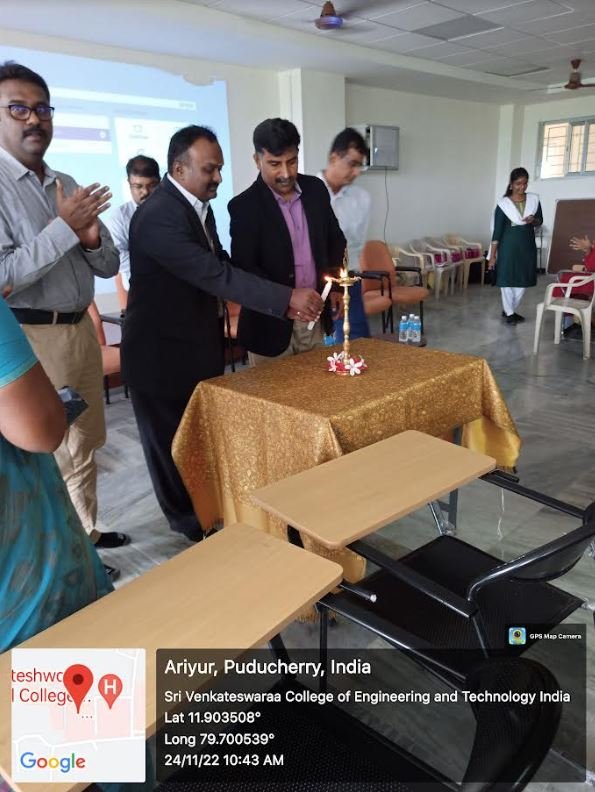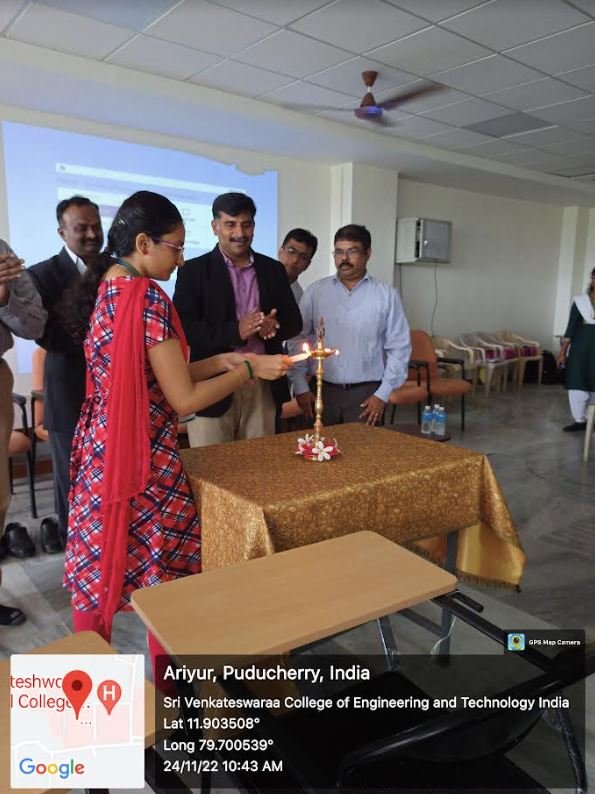 Sri Venkateshwaraa College of Engineering & Technology (SVCET), Ariyur, Puducherryproviding the best platform of learning Japanese Industry Practices in order to understand and develop an international standard of work culture among students. With the guidance of Shri. B. Ramachandran, The Chairman, SVGI, SVCET organized an inauguration of 50 hours Boot Camp on Japanese Industry Practices in association with CHG IT Consultancy Pvt. Ltd., (CIC) Chennai on 24-11-2022. Dr. S. Pradeep Devaneyan, Principal, SVCET welcomed the gathering, Mr. Venkatramanan, AGM-operations, CIC discussedabout Japanese Endowed Course and its orientation on Software development techniques, IT best practices, Basic Japanese and Japanese Industrial Culture and Practices was given by Mr. Gopinath G, Head - Application Development, CIC, Mr. Raghavan Sankaranarayanan, Head - ERP Solutions, CIC, Mr.Jijo J Jajin, Head - BPO(ITES), CIC and Ms. Nisha K, Senior Executive-HR, CIC. Dr. K. B. Jayarraman, Dean-Academics delivered the vote of thanks and more than 60 students have participated in the event, which was successfully organized by Research & Development-Head Dr. G. Amuthavalli, & team.
What's Your Reaction?