BEST STARTUP – CII INNOVATION CONTEST - Indirani College of Nursing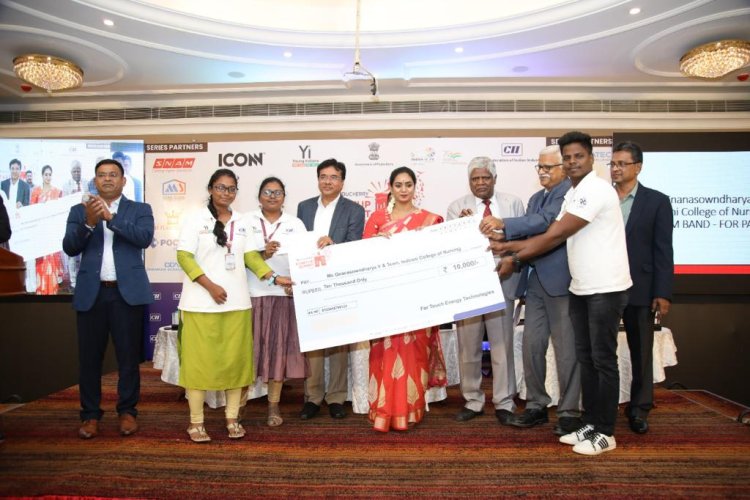 CII innovation contest held in phases from August 1, 2022 and the innovative idea of Ms. V. Gnanasowndariya, Mr. S. Prakashraj & Ms. K. Keerthana of M.Sc Nursing II Year has been selected as one of the seven startup team from 337 contestants in Puducherry absorbed Atal Incubation centre to assistance in development, finding markets. The team was felicitated by Mrs. Chandira Priyanga, Minister for Labour on 18.11.2022 with cash prize of Rs. 10000. Seven startup teams selected through a contest organised by the Confederation of Indian Industry (CII) have been absorbed by Atal Incubation Centre in Puducherry, an initiative under the Centre's Atal Innovation Mission to provide assistance to startups in developing their products and to find markets. This marked a remarkable trend for innovation and research in the nursing field.
What's Your Reaction?