NATIONAL ENERGY CONSERVATION DAY–14.12.2022 THEME – "Conserve energy TODAY, To Make Brighter TOMORROW." - Indirani College of Nursing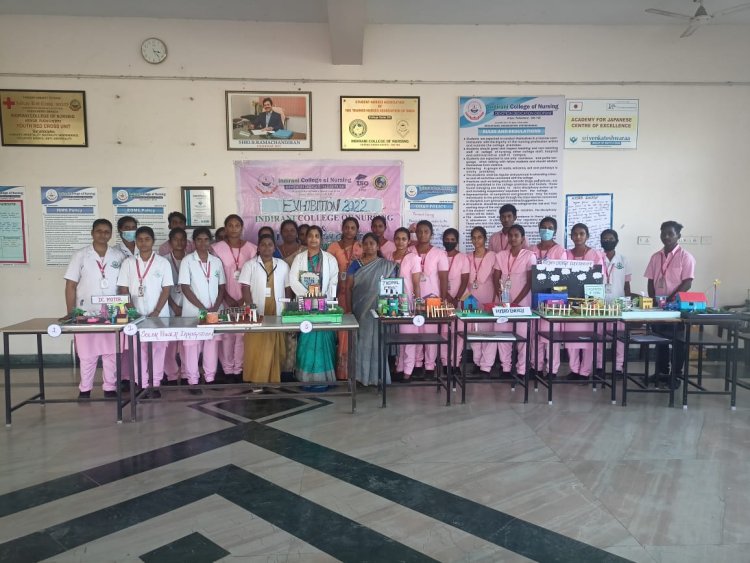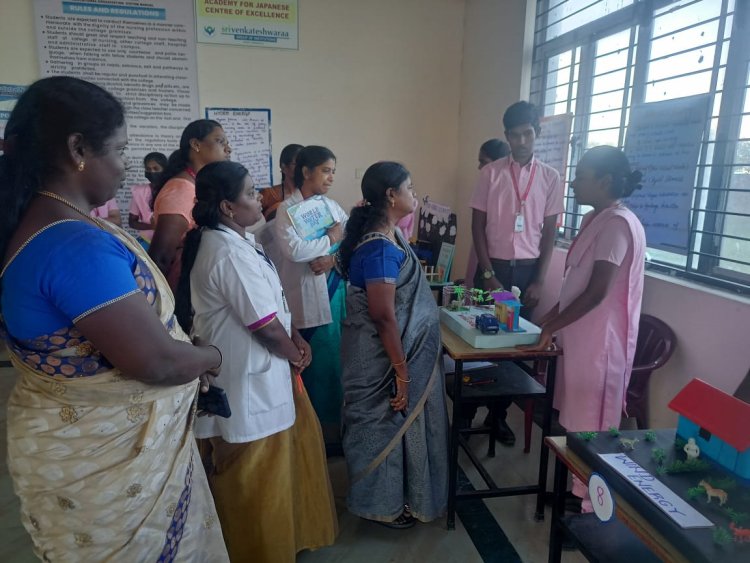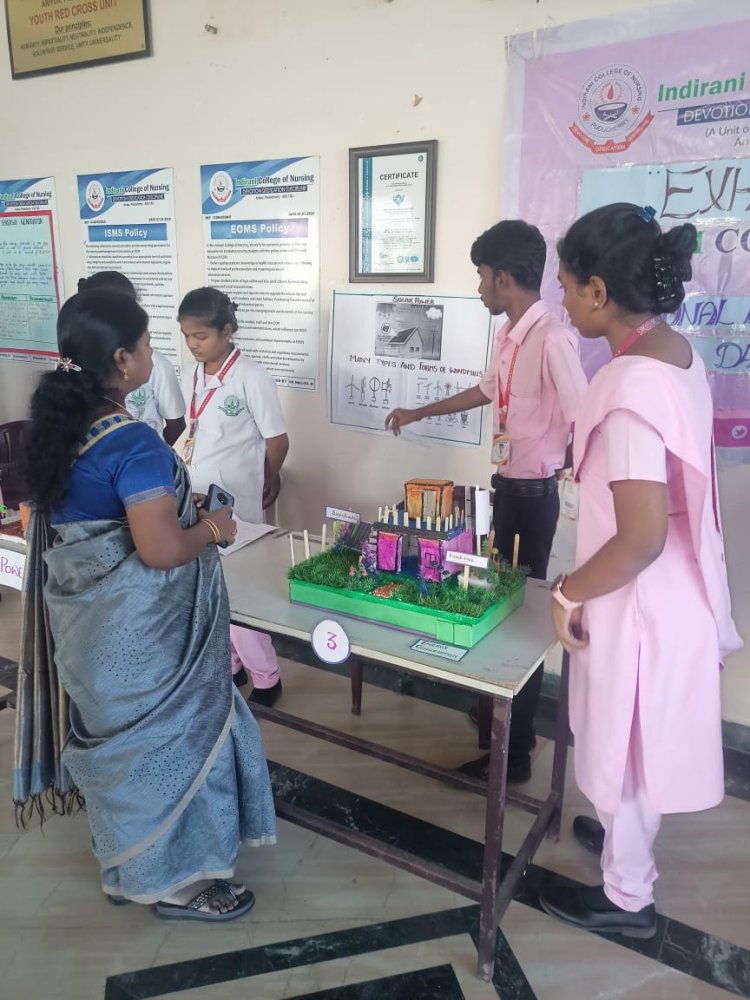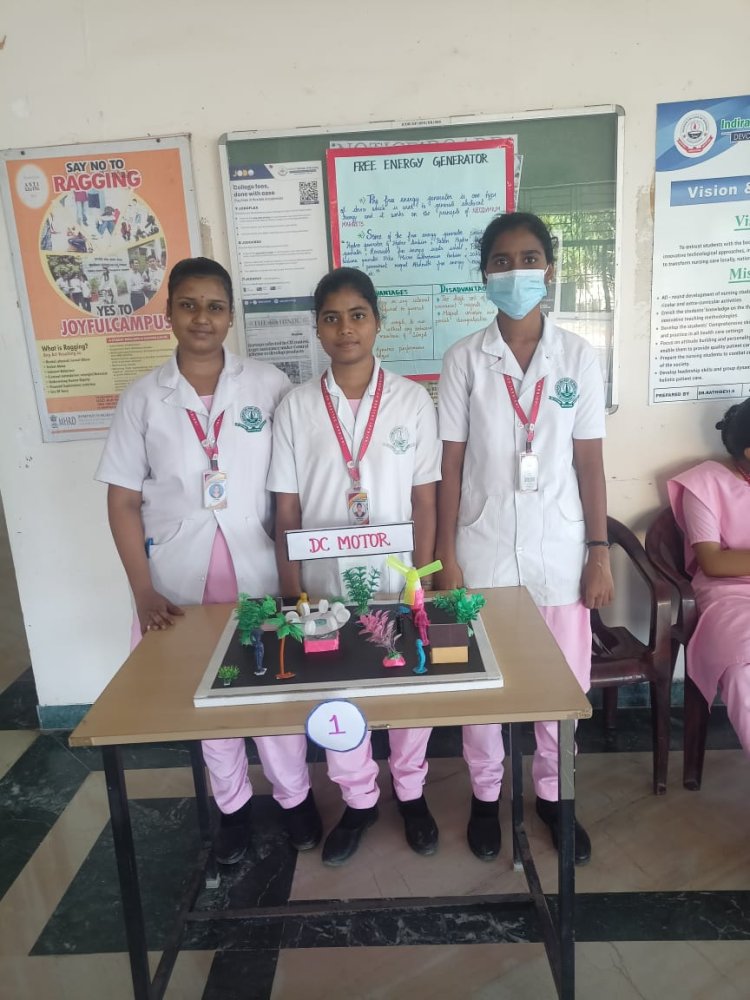 On Commemoration of National Energy Conservation Day, Department of Community Health Nursing has organized Exhibition on the theme of "Conserve energy TODAY, To Make Brighter TOMORROW."on 14.12.2022 between 2.30 am to 4.30 pm at Indirani College of Nursing.The program was started at 2.30 pm. Ms.Soundharya, B.Sc Nursing II year has delivered welcome address. The Exhibition started at 2.30 pm with all coordinators and other faculties. This programme highlights on creating awareness of the importance of energy conservation for the present as well as future generations. Totally 98 students from B.Sc Nursing II year have actively participated.
The Exhibits were done in groups. In First Group, Ms.Charumathi described the DC Motor (Free energy generation).Ms.Gomathi, explained about Solar Power irrigationin the Second Group.On Behalf of the Third Group, Mr. Kartikeyanexplained about Solar and wind energy.In Fourth Group, Ms.Poojakumari, described about thermal Energy.In fifth Group, Ms. Revathy explained about Hydro energy.In Sixth Group, Ms. Shifaya Fathima explained about Hydro energy electricity. In Seventh Group, Ms. Mithun Raj, explained about Biomass Energy Conservation.In Eighth Group, Ms.Swetha.J, explained about Wind turbine, which is a device that converts the kinetic energy of wind into electrical energy for consumer uses. In Ninth Group, Mr. Vijay Explained about Magnetic energy, in which the properties of magnets are used to make electricity. The posters were evaluated by the senior faculties and appreciated with the certificates and prizes.
Overall program was conducted under the Guidance of Principal Dr. Prof. Malliga M and Dr. Prof. Rajeswari. R, vice principal. The program successfully ended at 4.30 pm. Mrs.Manju.E, Assistant Professor, Department of Community Health Nursing, Ms.G.Gunasakthi, Lecturer, Department of Obstetrics and Gynecological Nursing, Coordinated the overall program along with the B.Sc (N) II nd year students.The participant's feedback was obtained at the end of the program which stated that the program was very useful and that the students gained awareness about the importance of energy efficiency and conservation. Their feedback was analyzed and interpreted as excellent, good, and fair organization of the programme. B.Sc Nursing I Year students visited exhibition and gained knowledge on National Energy conservation day. Out of 100 participants, 88 of them expressed as excellent organization and remaining 12 had revealed as good organization of the programme.
What's Your Reaction?