BPharm Student Secures Prestigious Job at ZifoRnD with Impressive Salary Package - Shri Venkateshwaraa College of Pharmacy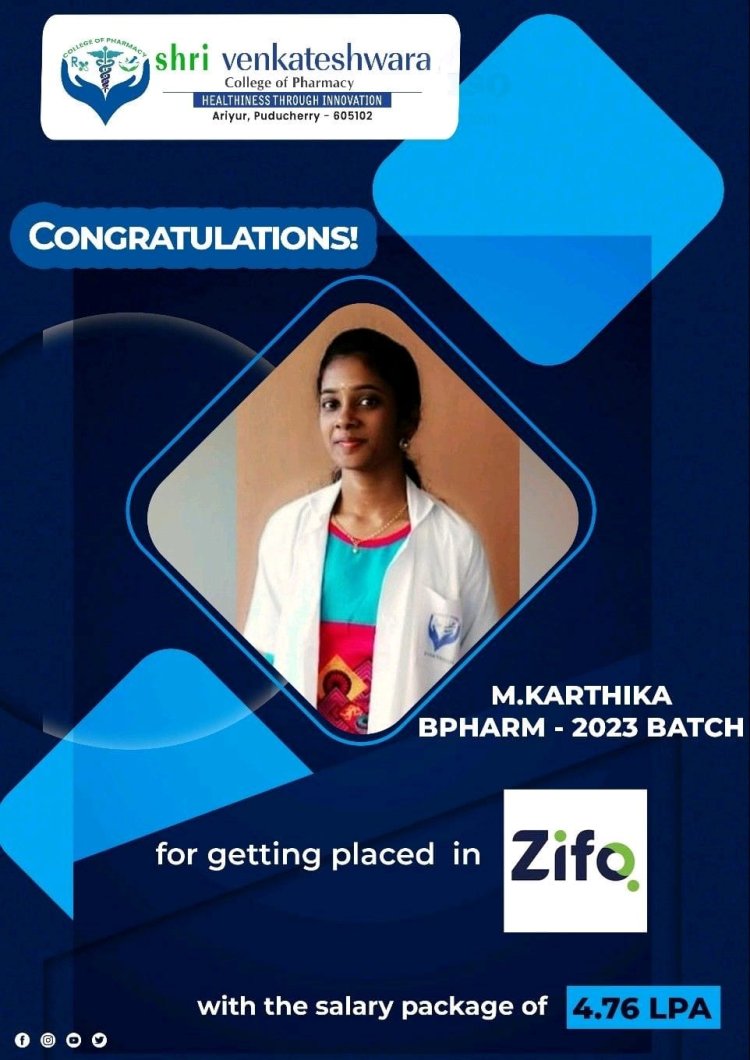 We are thrilled to announce that one of our own, Ms. Karthika, a BPharm student of the 2023 batch at Shri Venkateswaraa College of Pharmacy, has secured a job as an Associate Analyst at ZifoRnD. This is a significant achievement for Ms. Karthika, as she will be joining one of the leading companies in the field of pharmaceutical research and development.
The salary package offered to Ms. Karthika is a staggering 4.76 LPA, which is a testament to her hard work and dedication. This is a great opportunity for her to kick-start her career in the field of pharmaceuticals and gain valuable experience working with a renowned company.
Ms. Karthika's achievement is a source of pride for the entire Shri Venkateswaraa College of Pharmacy community. It is a reminder of the opportunities available to our students and the potential for success that they possess.
This news is a great encouragement for the current batch of BPharm students and the upcoming batches, as it shows that with hard work and determination, they too can achieve great success in their chosen field.
We would like to congratulate Ms. Karthika on her achievement and wish her all the best in her new role at ZifoRnD.
What's Your Reaction?