CHIRSTMAS CELEBRATION - Indirani College of Nursing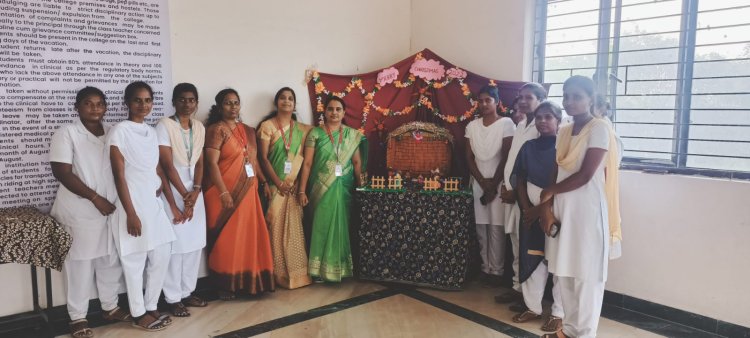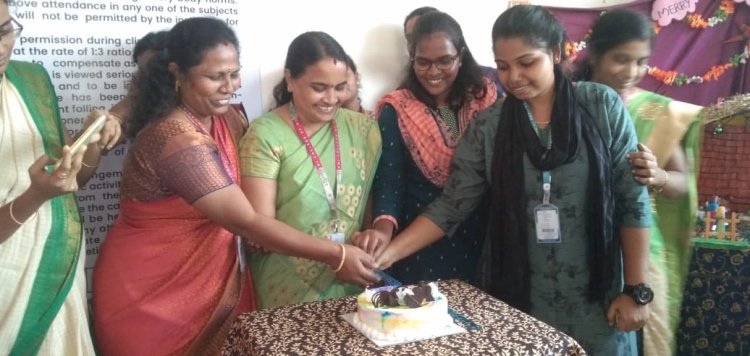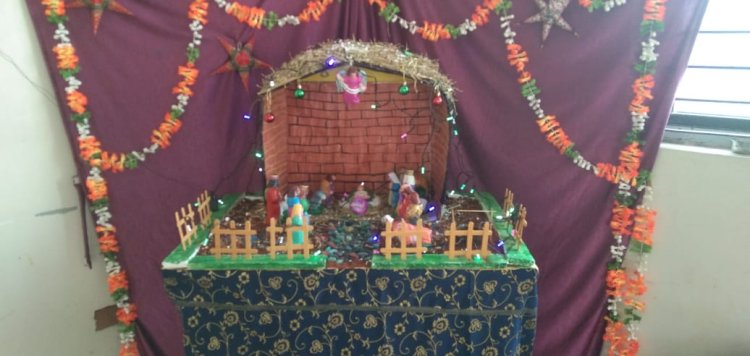 The SNA & Cultural committee of our institution organized and celebrated Christmas Day on 23.12.2022 between 02.30 Pm to 03.30 Pm. at Indirani college of Nursing, Ariyur. The program started at 02.30pm. It is celebrated to remember the birth of Jesus Christ, who Christians believe is the son of God. Christmas is one of the most important as well as popular festivals celebrated throughout the year. Christmas is the kind of festival that is so popular that it is celebrated in more than 160 countries throughout the world, by adults and children alike. Christmas is celebrated by those following the religion of Christianity, though the festival has universal appeal, across all religions.
In our institution, the celebrations started with a rhythmic performance from the college choir. The boundless joy of celebrating the festival was visible on the faces of all the students. A specially ordered Christmas cake sweetened the already festive atmosphere. Dr. Rajeswari. R ,Vice principal cum IQAC Coordinator explained the spiritual meaning of Christmas to the students and pointed out the relevance of the teachings of Jesus Christ, in which Love, Joy, Forgiveness and Peace are core values to be practiced in the nursing profession. Overall Program was conducted under the Guidance of Prof. Dr. Malliga. M, Principal and Prof.Dr. Rajeswari. R, Vice principal cum IQAC Coordinator. The program successfully ended at 3.30 Pm. Mrs.Kavitha.S, Associate Professor, Coordinated the overall program. Christmas celebration spreads love and harmony among students of different religions.
What's Your Reaction?