EXPERT TALK ON EMERGING GLOBAL TRENDS IN IT FOR MBA STUDENTS
EXPERT TALK ON EMERGING GLOBAL TRENDS IN IT FOR MBA STUDENTS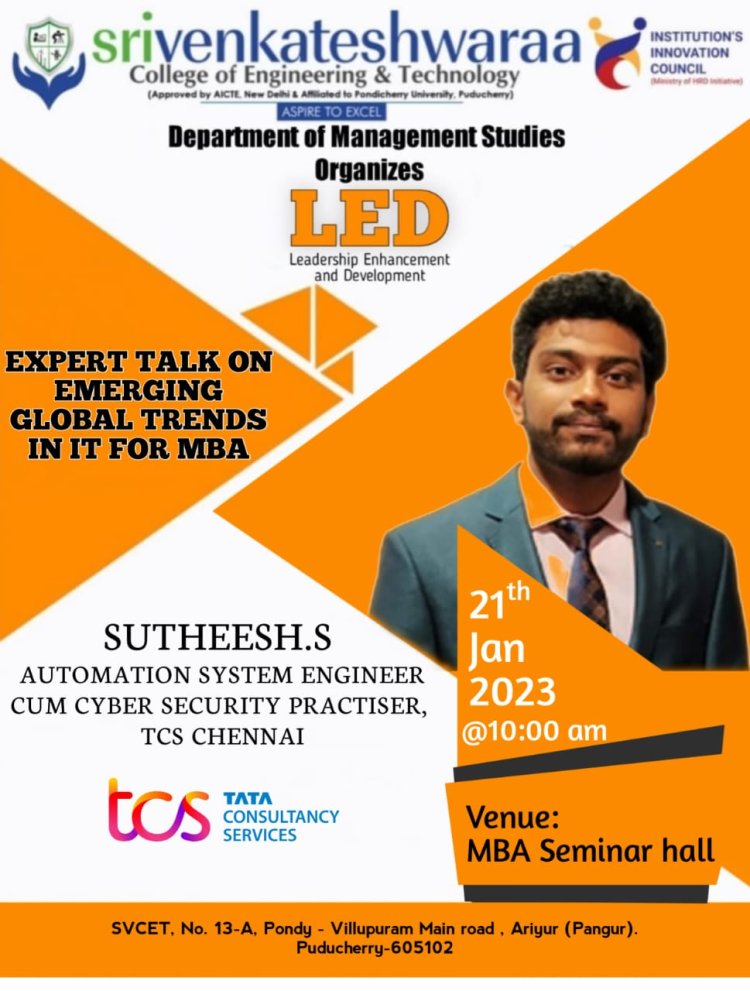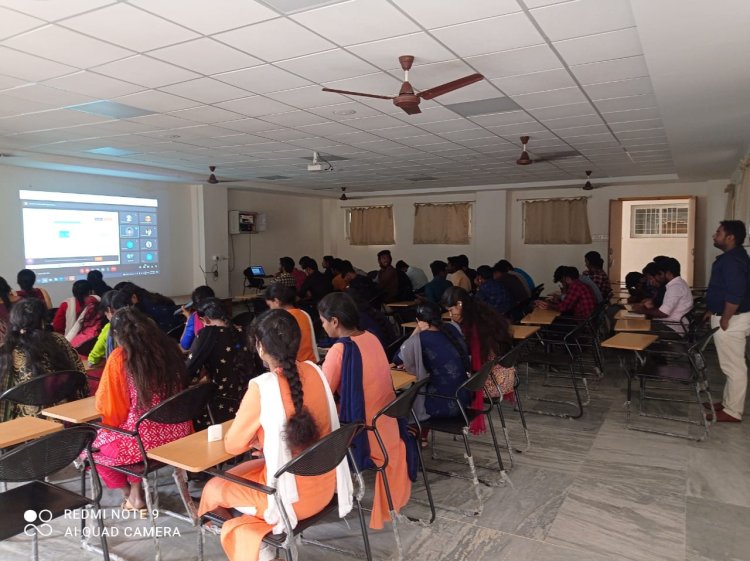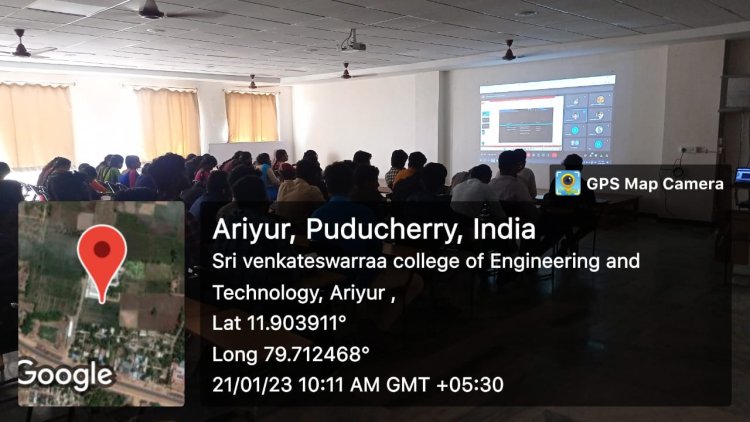 Department of Management Studies, Sri Venkateshwaraa College of Engineering & Technology, Ariyur has arranged an Expert Talk on Emerging Global Trends in I.T for MBA Students under the banner of LED (Leadership Enhancement and Development) series on 21-1-2023 at MBA Seminar Hall.
Mr.S. Sutheesh, Automation System Engineer cum Cyber Security Practiser, TCS Chennai has given on line seminar to our MBA students in a well structured manner. It was a nice presentation by him regarding the scopes of MBA students in I.T field. Also it was a detailed session of the Global Trends available in the I.T sector where the Students can find their oppurtunities in a wide manner.
What's Your Reaction?