SVCET - EEE Dept - 1 day seminar on Thermal Power & Control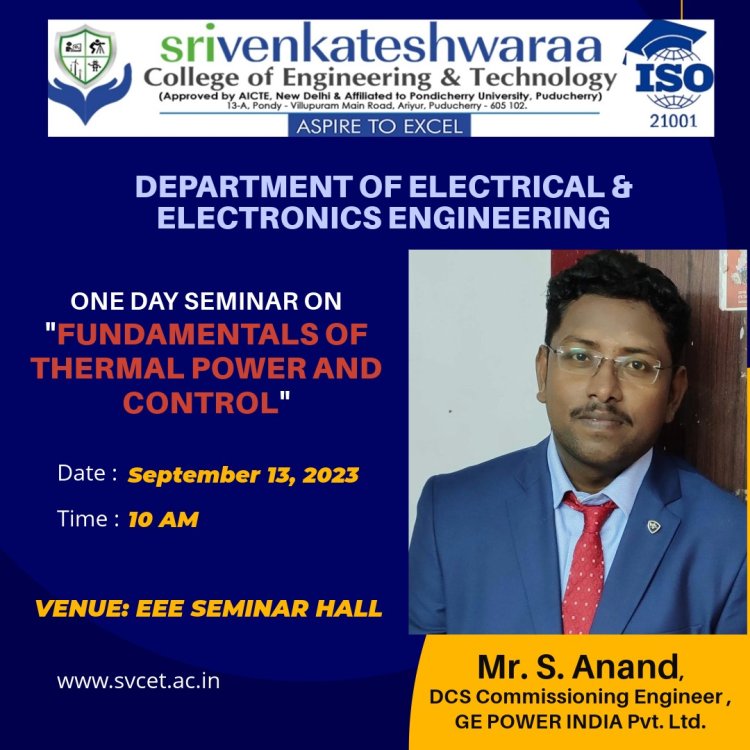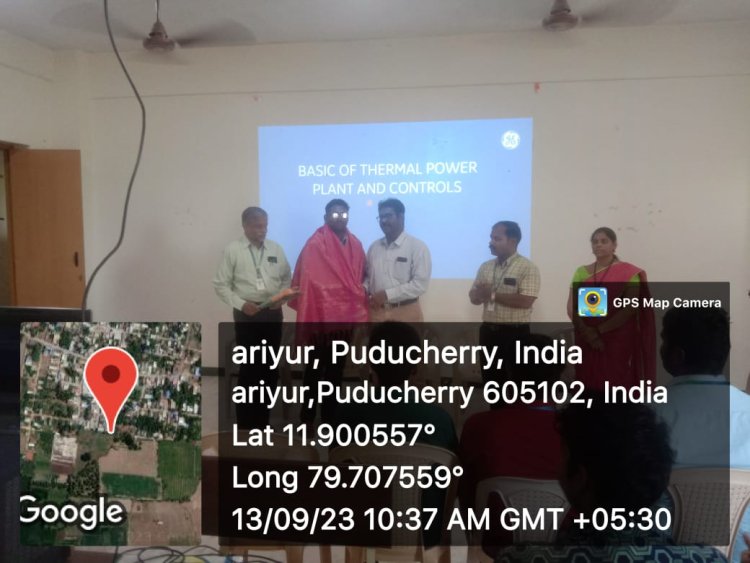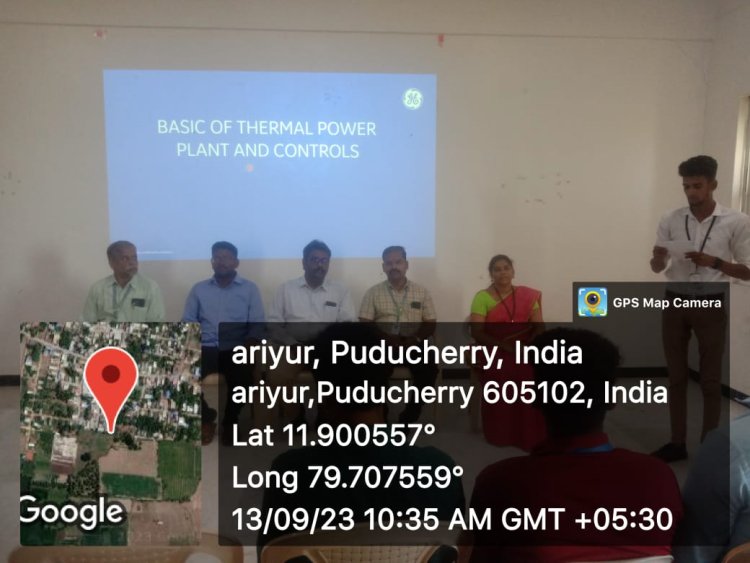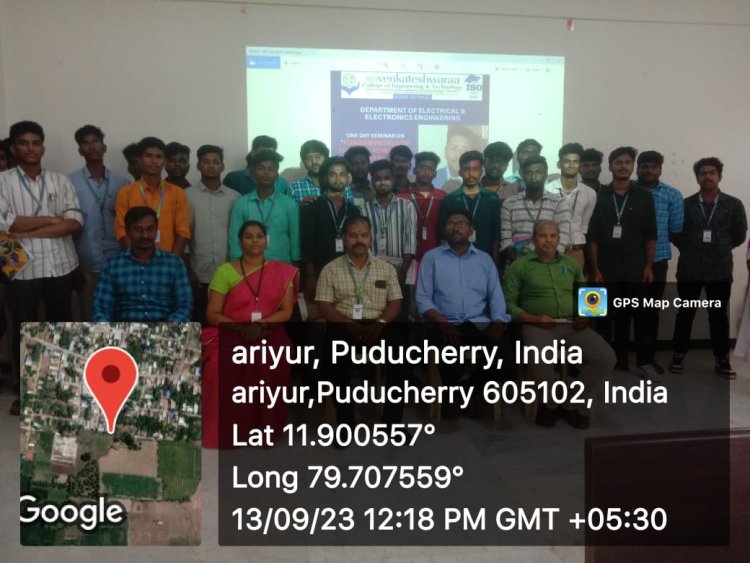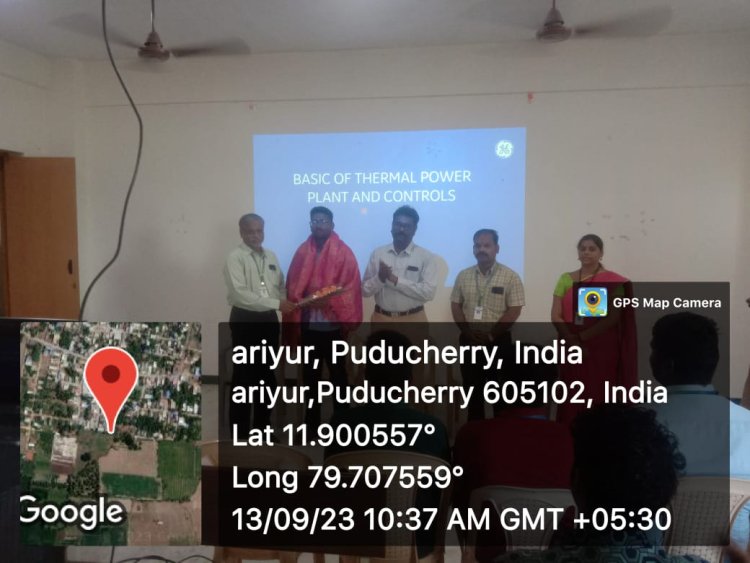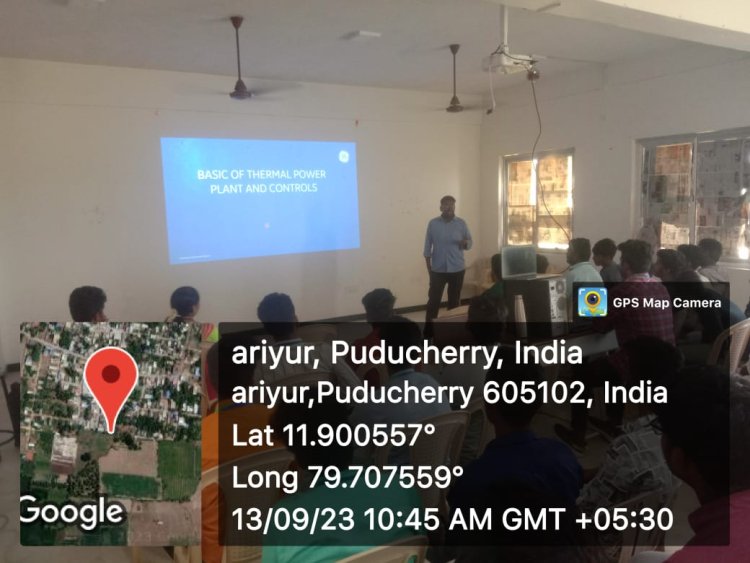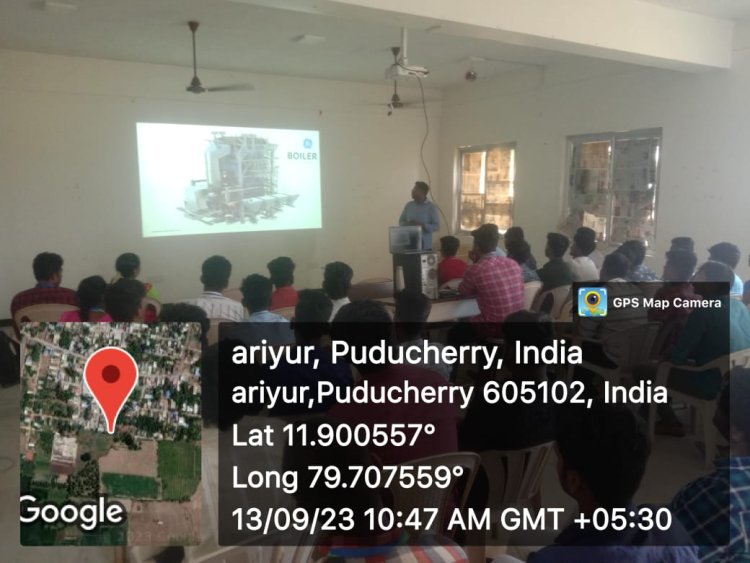 "FUNDAMENTALS OF THERMAL POWER & CONTROL"
The Department of Electrical & Engineering organised a one-day seminar on "FUNDAMENTALS OF THERMAL POWER & CONTROL" for II-, III- & IV-year EEE students on 13.09.2023. The function was chaired by Principal Dr. S. Pradeep Devaneyan & Dean Dr, K.B. Jayarraman.
Mr. S. Anand, DCS Commissioning Engineer, GE Power India Pvt. Ltd. was the resource person for this seminar. The following contents were delivered in the seminar,
Introduction about thermal power plant.
Coal handling and coal grinding process.
Ignition process.
Steam flow process.
Power generation.
Pooling system.
Cooling system for generators.
Ash handling process.
Scope of electrical engineering.
Job opportunities.
In this seminar, students acknowledged a complete knowledge of fundamentals of thermal power & control. All the students really appreciated the contents that were discussed, they realized that interactions like these can help them improve their learning. Students showed keen interest in attending more workshops like this in future.
What's Your Reaction?