Pongal Celebration 2023 - Indirani College of Nursing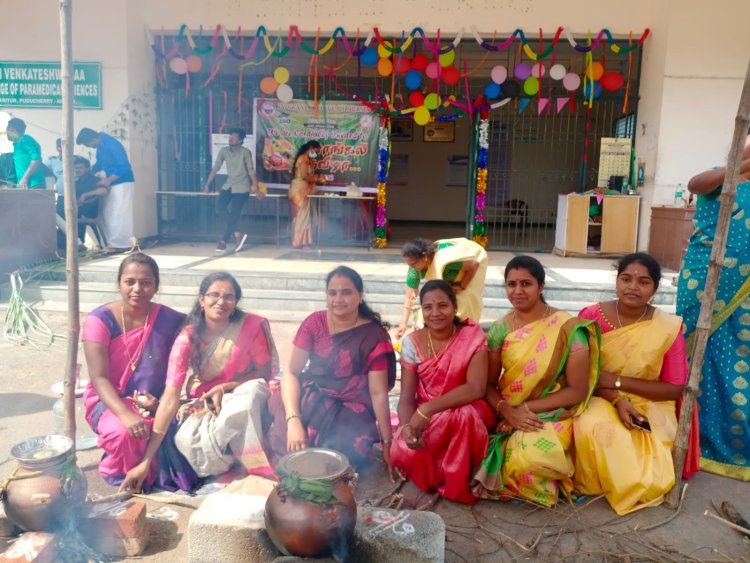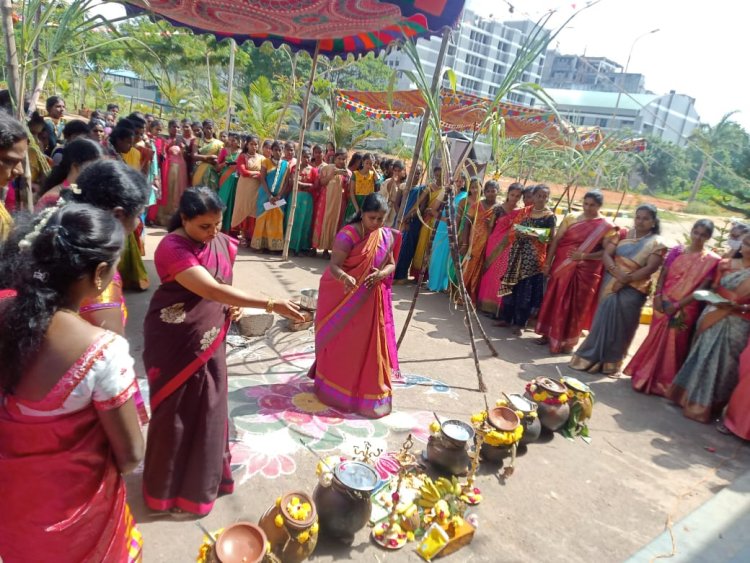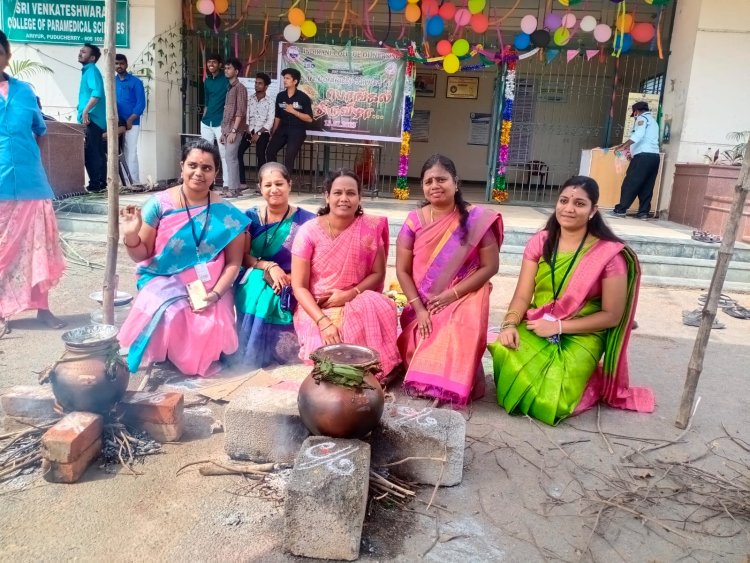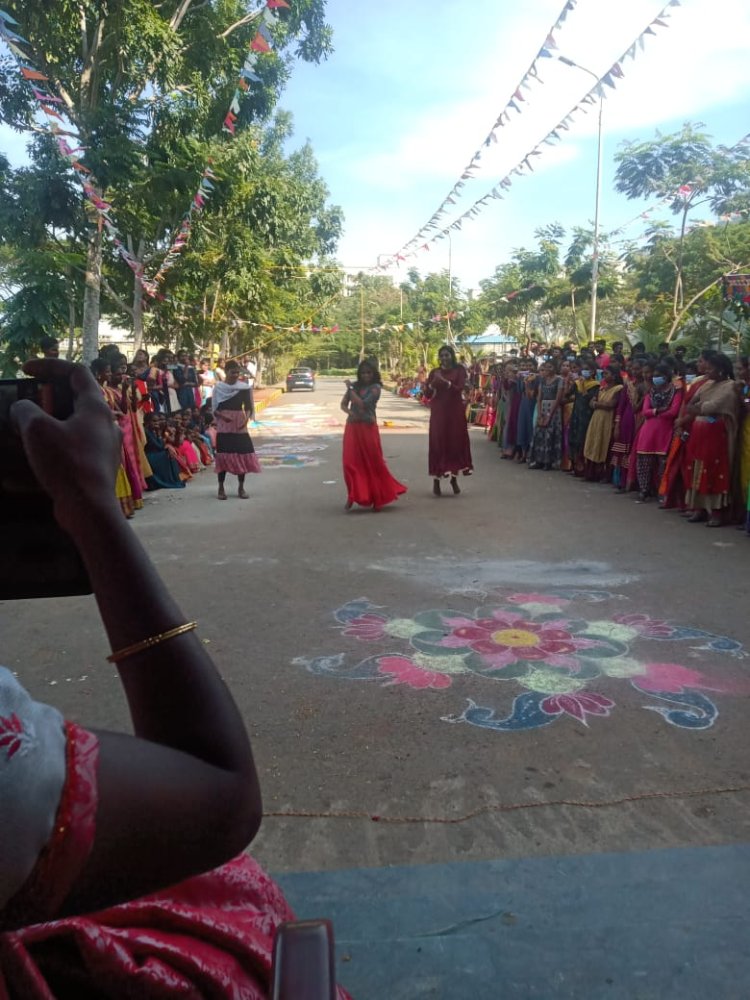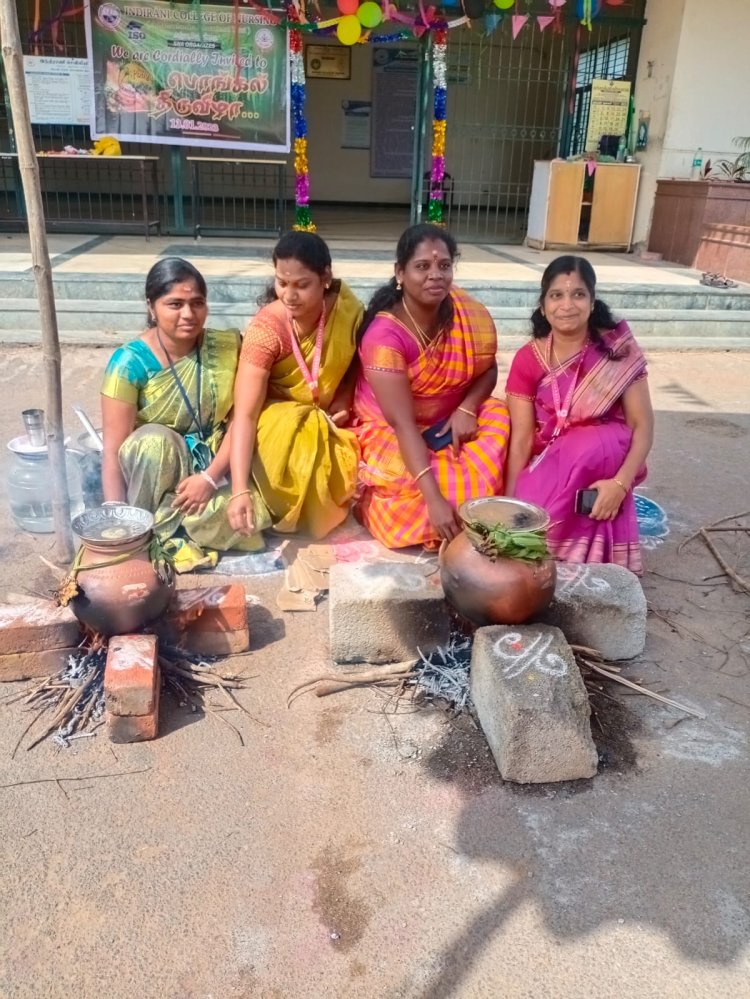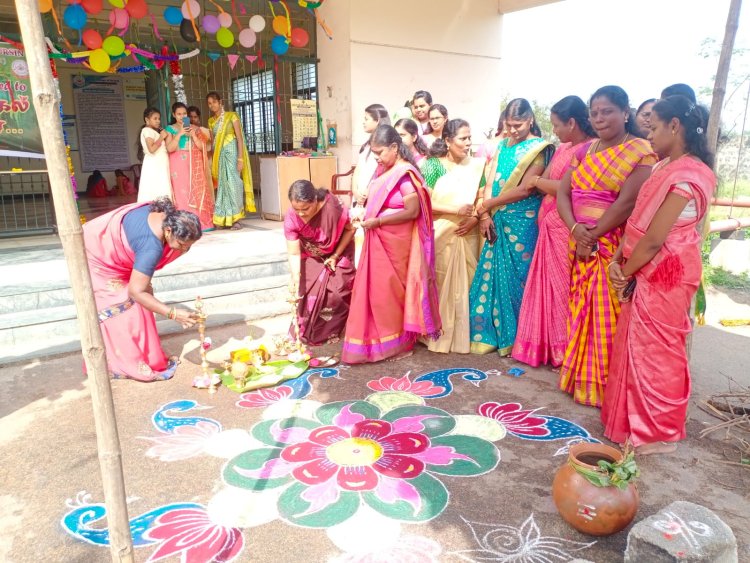 Pongal is a festival that is celebrated in India to thank God for all of his blessings and to look forward to a prosperous year. The Cultural committee of Indirani College of Nursing in Ariyur, India, organized and celebrated Pongal on January 13th, 2023. The celebration took place between 10am and 4:30pm at the college.
The students arrived in traditional clothing, such as dhotis and sarees, to mark the occasion. The faculties and students gathered to celebrate pongal with their respective classes. The atmosphere was filled with revelry, music, dance, and the joyful faces of the students were filled with big smiles.
The ceremony was inaugurated by lighting a lamp and a prayer. The firewood was lit by the college's Principal, Prof. Dr. Malliga. M, and Vice Principal, Prof. Dr. R. Rajeswari. As the milk came up to the brim of the pot, boiled water and milk overflowed and the crowd cooed 'pongalo pongal' to express oneness.
The college had also organized a rangoli competition for the students to celebrate traditional art forms. There was also a modern DJ to balance the tradition. Sweet Pongal was distributed to all the students. The 'uri adithal,' a traditional game where people are blindfolded and are asked to hit a mud pot hanging from a rope with a rod, was also played.
Students participated in various traditional dances and a tug of war. The Principal and Vice Principal distributed prizes for the winners of the rangoli and Pongal preparation. All faculty and students participated in the program and enjoyed it with great enthusiasm. The program was conducted under the guidance of Prof. Dr. Malliga. M and Prof. Dr. Rajeswari. R, the Vice Principal and IQAC Coordinator. The program successfully ended at 4:30pm. The program was coordinated by Mrs. Kavitha. S, an Associate Professor.
Overall, the Pongal celebration at Indirani College of Nursing was a success. The students and faculty were able to come together and celebrate the traditional festival in a festive and fun-filled atmosphere. The traditional aspects of the festival, such as the rangoli competition and the 'uri adithal' game, were balanced with modern elements, such as the DJ, to make the celebration enjoyable for everyone. The event was expertly coordinated by the college's Principal, Vice Principal, and faculty members, ensuring that the celebration ran smoothly and was enjoyed by all.
What's Your Reaction?