Pongal Celebration 2022 - Sri Venkateshwaraa College of Engineering and Technology, Ariyur, Puducherry
Sri Venkateshwaraa College of Engineering & Technology known for its Academic brilliance and state of art infrastructure is committed to deliver an exceptional brilliance blended with opportunities in celebrating the traditional festivals. Pasumai Pongal was celebrated in a traditional and also in exuberant grandeur on 12.01.2022 in the college premises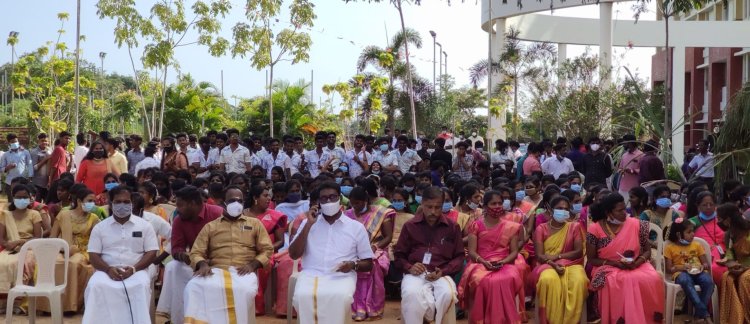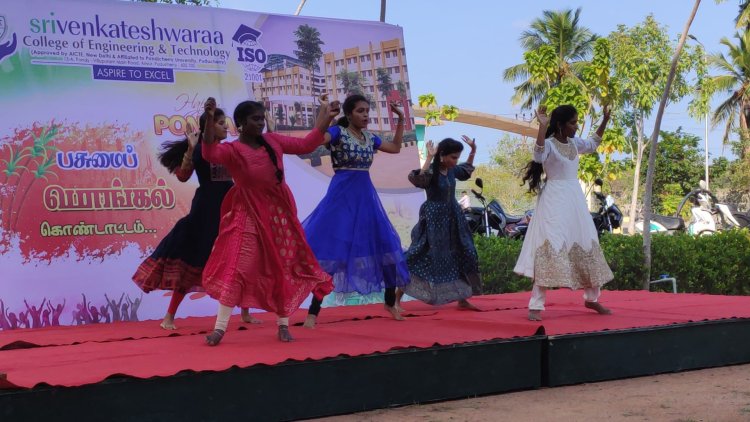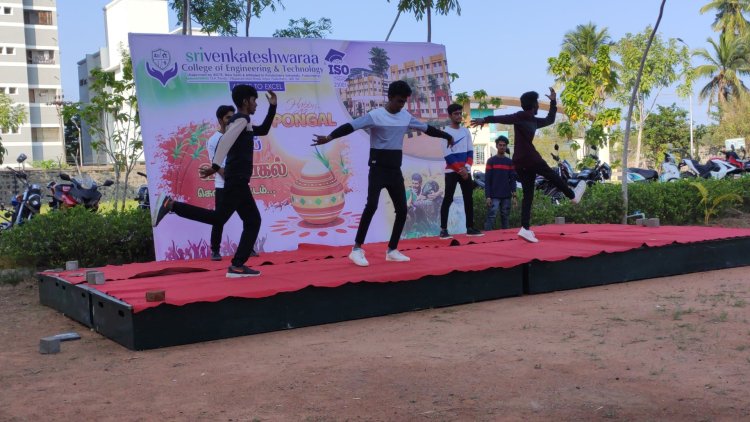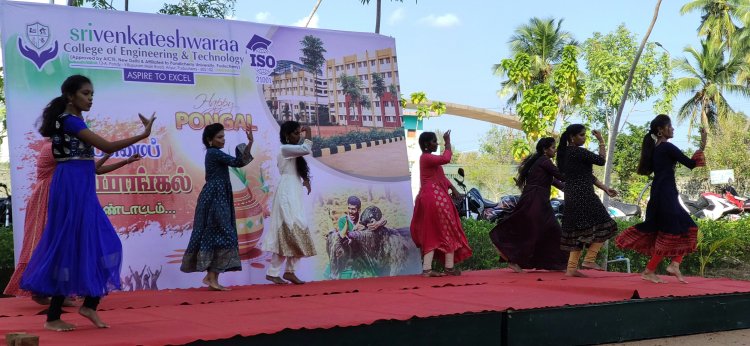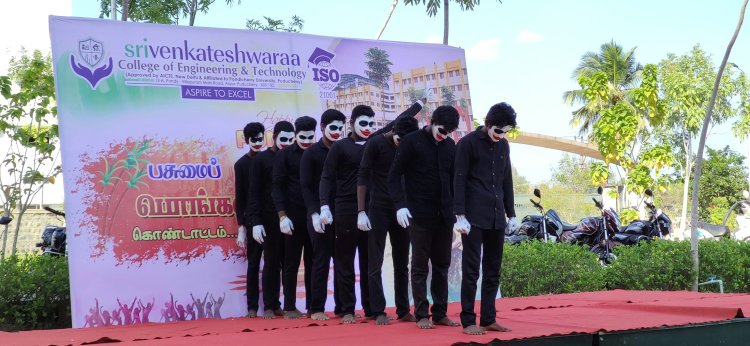 Sri Venkateshwaraa College of Engineering & Technology known for its Academic brilliance and state of art infrastructure is committed to deliver an exceptional brilliance blended with opportunities in celebrating the traditional festivals. Pasumai Pongal was celebrated in a traditional and also in exuberant grandeur on 12.01.2022 in the college premises.
The entire place created the feel of a traditional setup with the Pongal ambience being decorated with thoranams of mango leaves and neem leaves. A symbolic farmers hut was also made in the centric podium of decoration. A new mud pot was decorated ad sweet pongal was prepared. A lump of of fresh, lush turmeric along with sugarcane added charm and brought the exact feel to the setup.
As a add on feather to the programme cultural events were organized. Dr. S. Pradeep Devaneyan, Principal; Dr. K. B. Jayarraman, Dean; Head of the Departments, faculty members, non teaching staffs and students were present.
Shri. B. Ramachandran, Chairman, SVGI and Dr. B. Vidhya, COO, SVGI conveyed their pongal wishes to all. Mrs. S. Kalpana, AP/EEE and her team well organized the event.
What's Your Reaction?