Womens' Day Celebration on 8-3-2023
Womens' Day Celebration on 8-3-2023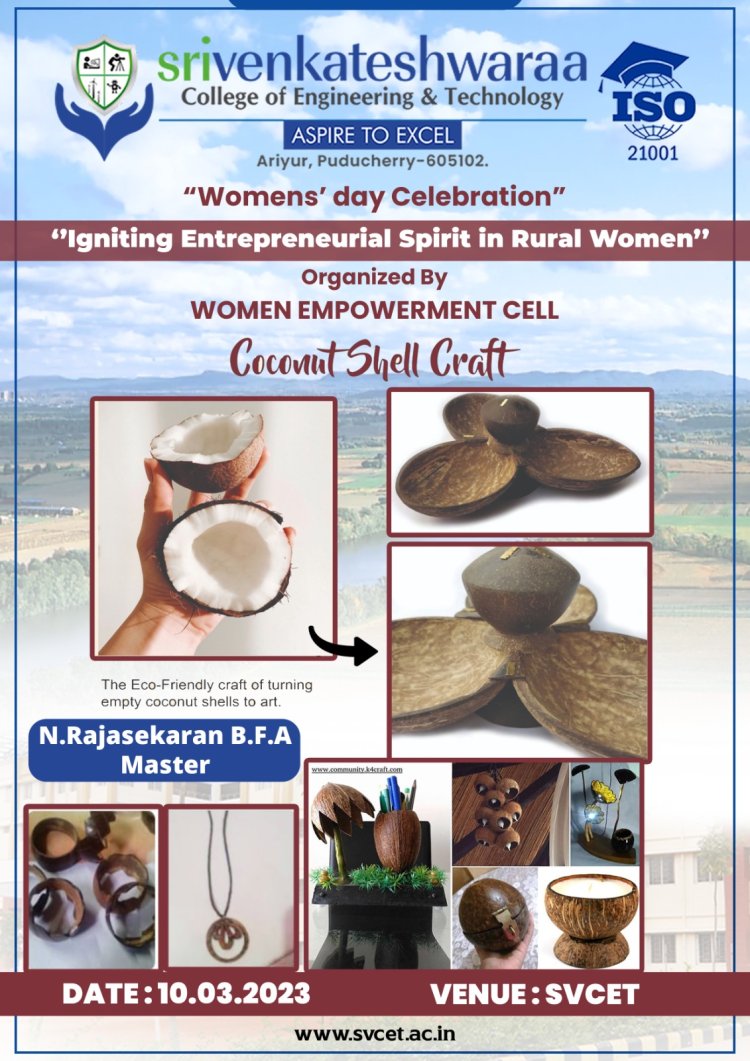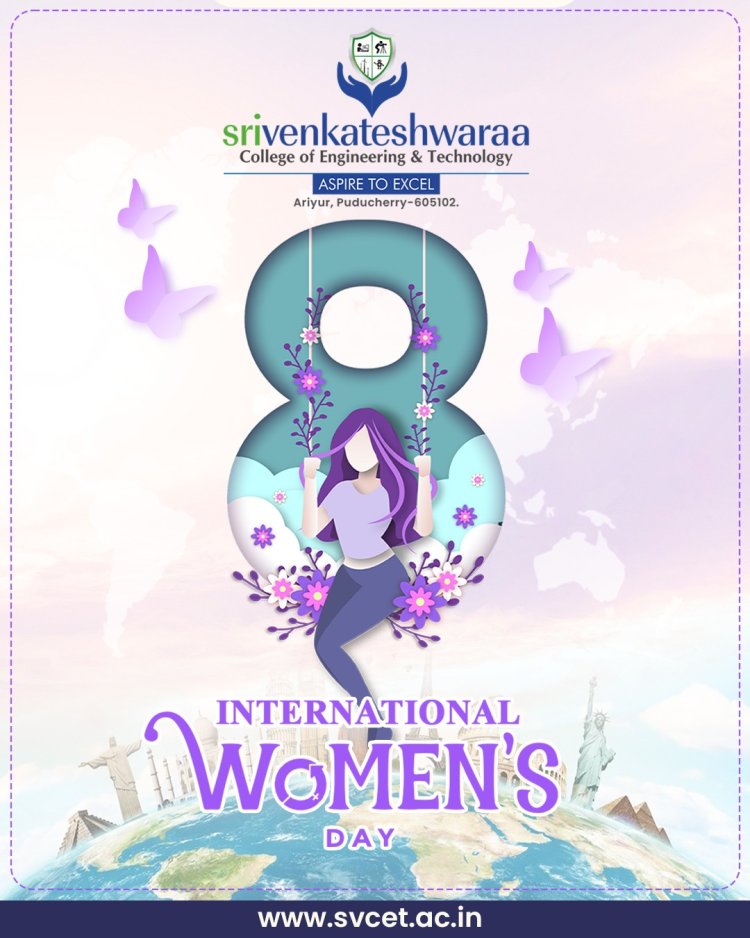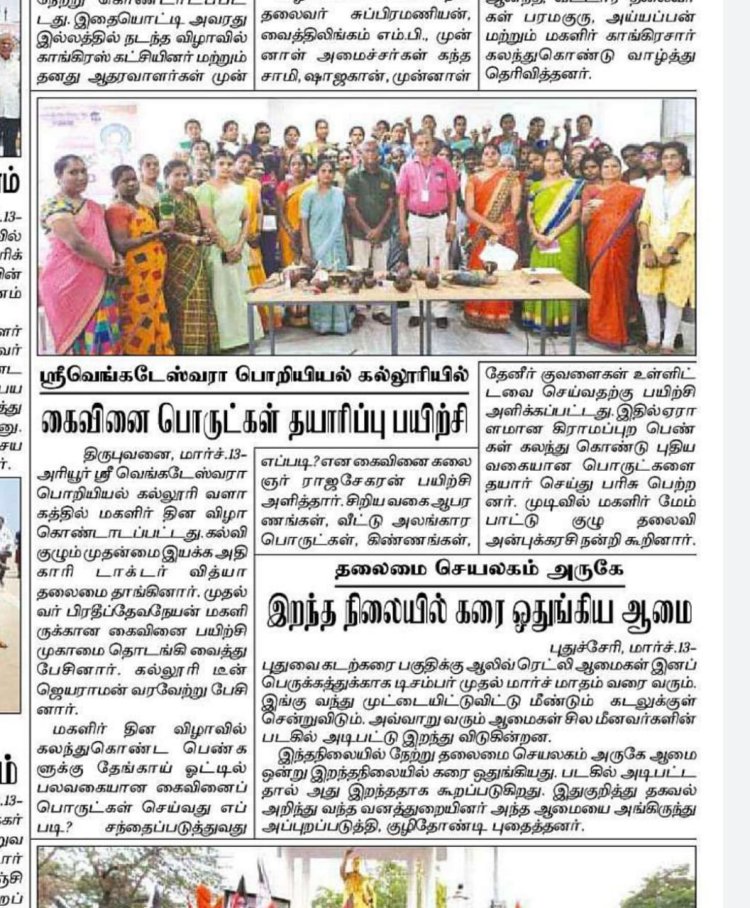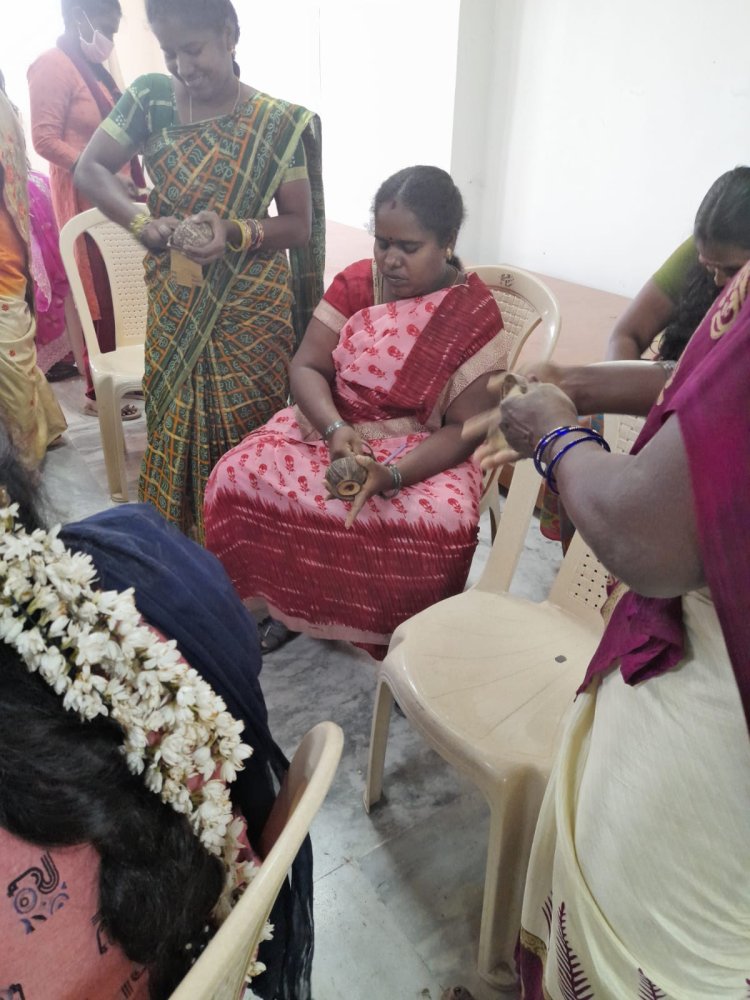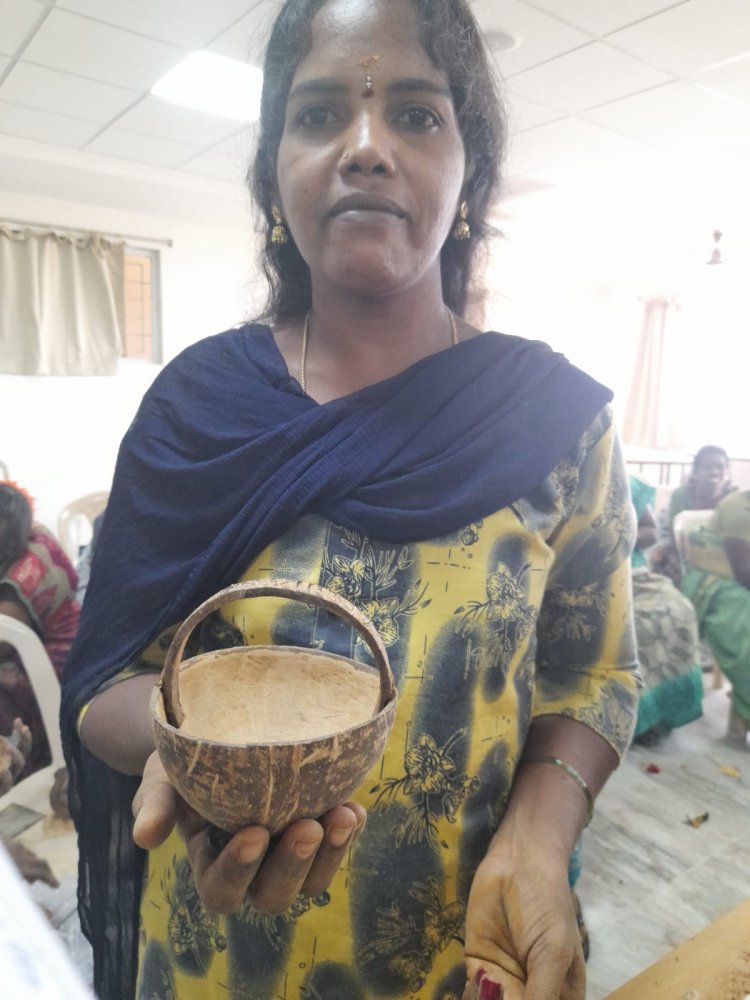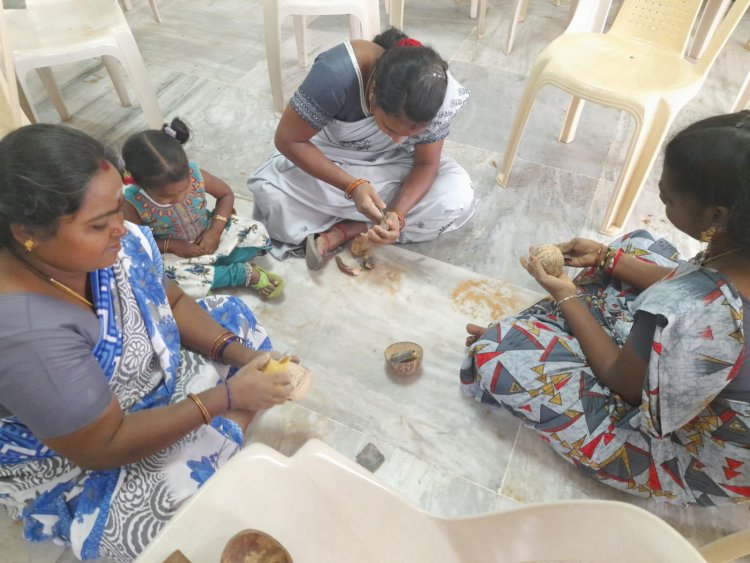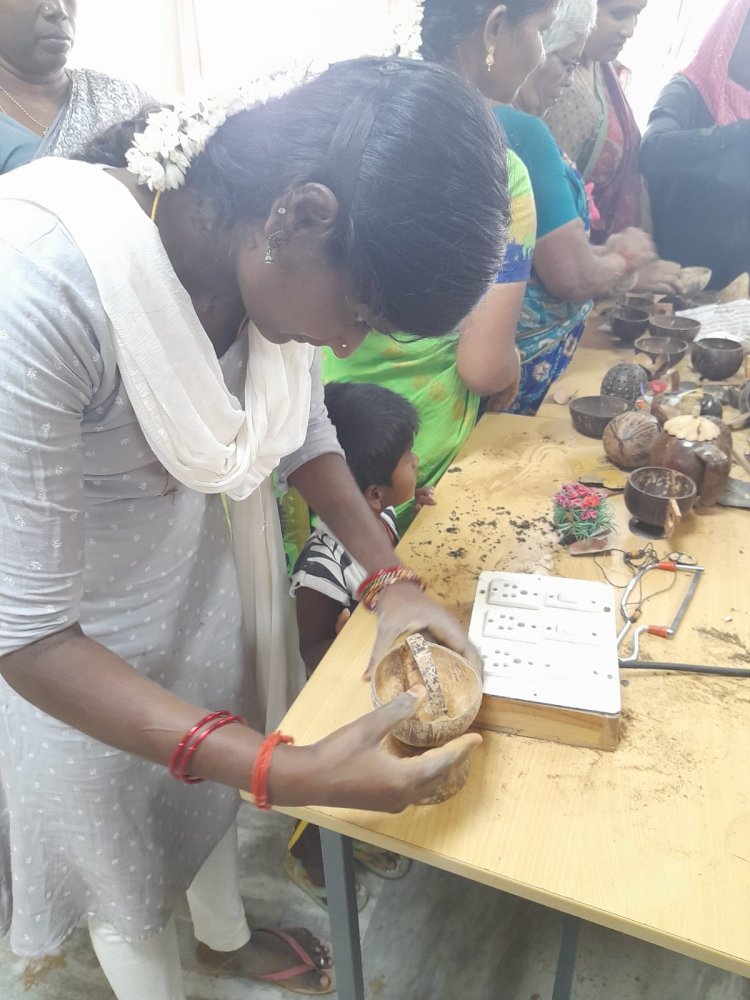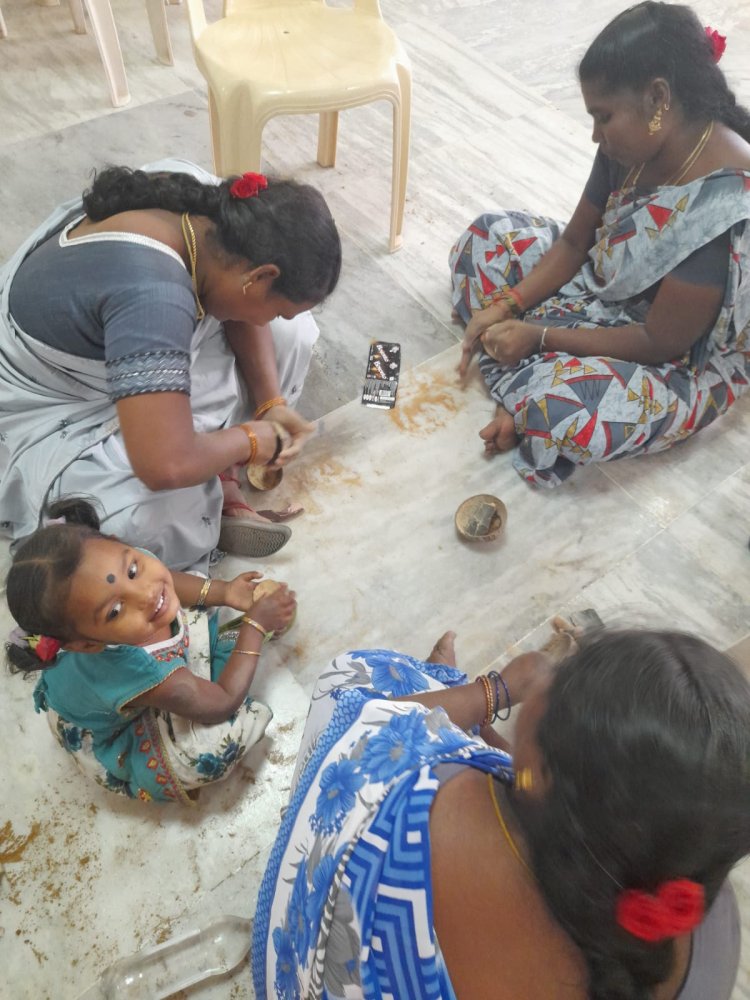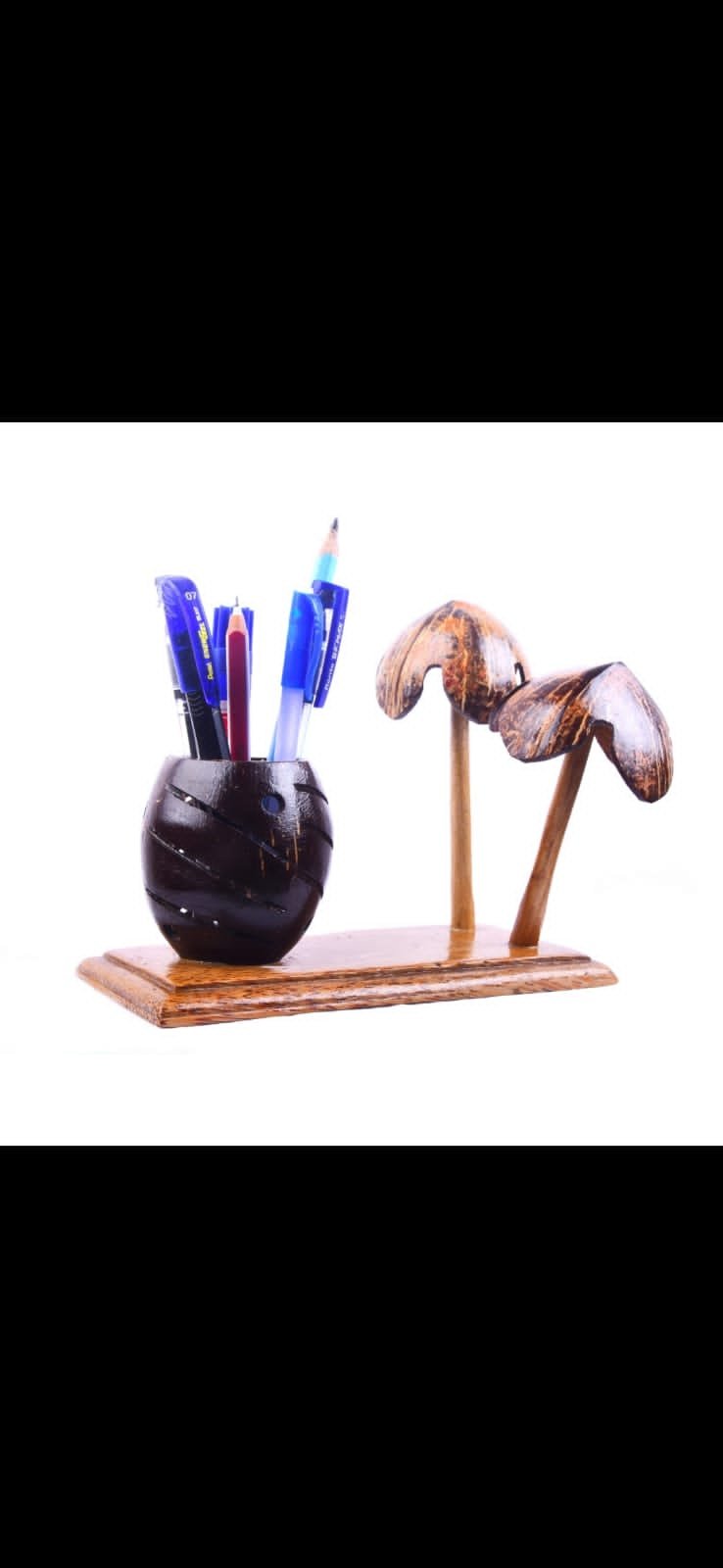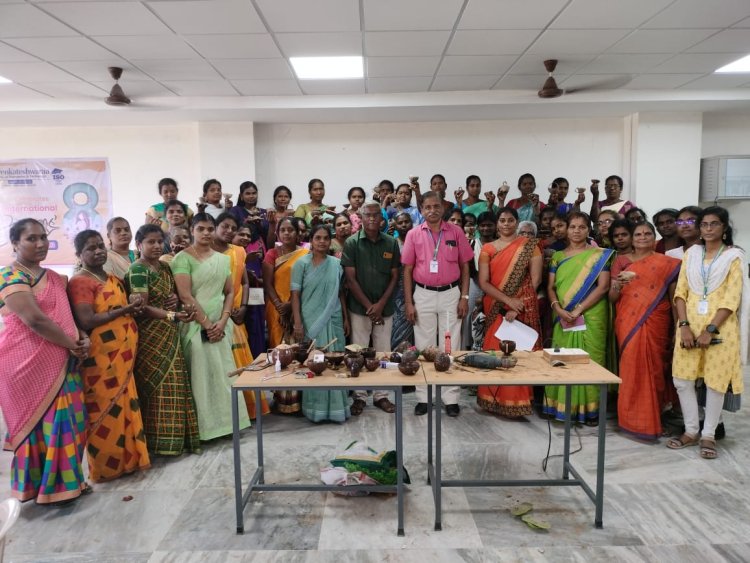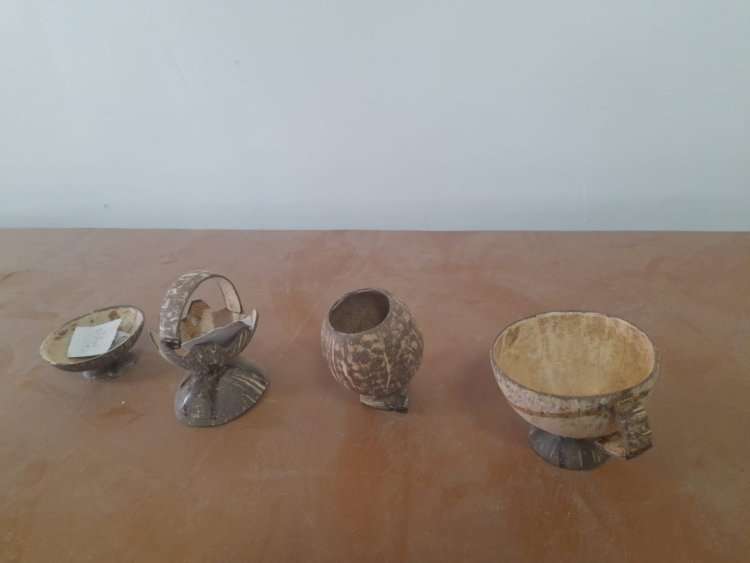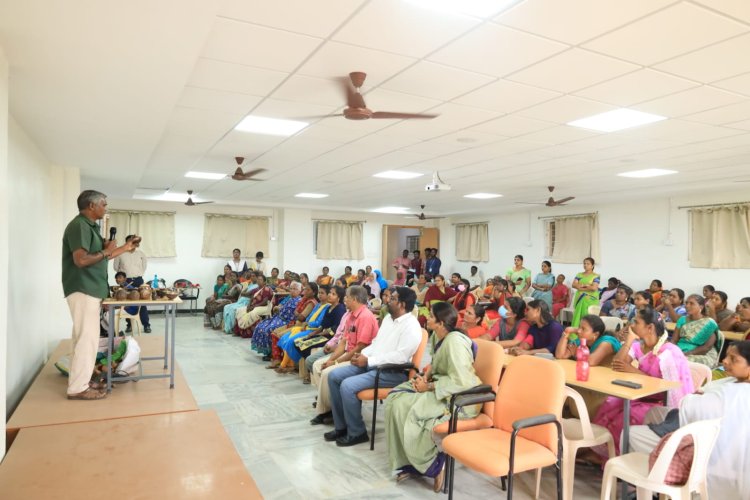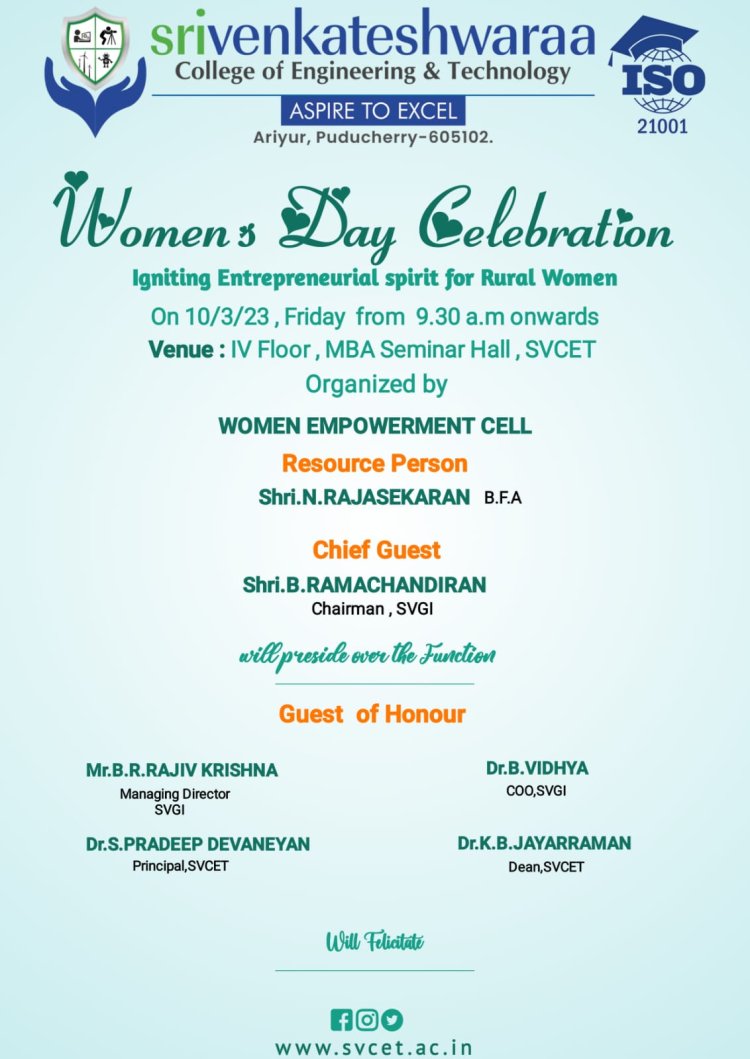 Every year, people around the world commemorate International Women's Day. Women's Day celebration was held on Wednesday, March 8, at the Ariyur Sri Venkateswara College of Engineering and Technology, Puducherry. On the occasion of the festival, to stimulate the spirit of entrepreneurship and enthusiasm among the women in the surrounding villages, the Women's Empowerment cell of the college organized a training program on making various types of handicrafts using coconut shells. Mr.N.Rajasekaran B.F.A resource person for the training, clearly taught how to make ornaments, decorative items, household items, bowls, mugs, tea cups, cups, pen stands, lampshades, cups. Overall the program aims to create a supportive environment for women entrepreneurs,empowering them to succeed and contribute to the economic growth of their comunities.
Shri. B. Ramachandran, chairman ,SVGI , directed the event. Mr. R. Rajeev Krishna Managing Director ,SVGI and Dr. B..Vidya Chief Operating Officer were the guests of honor. Dr. S. Pradeep Devaneyan ,Principal and Dr. K.B. Jayaraman ,Dean felicitated over the function. Arrangements for the function were made by Mrs. V.Anbukarasi and her team .We believe that celebrating and empowering women is crucial to have a better world. Overall it was a successful day of celebrating women and raising awareness about the challenges they face.We hope this year's international women's day will serve as a reminder that we all have the responsibility to work towards a more inclusive and equitable society.
What's Your Reaction?