World Students day - Indirani College of Nursing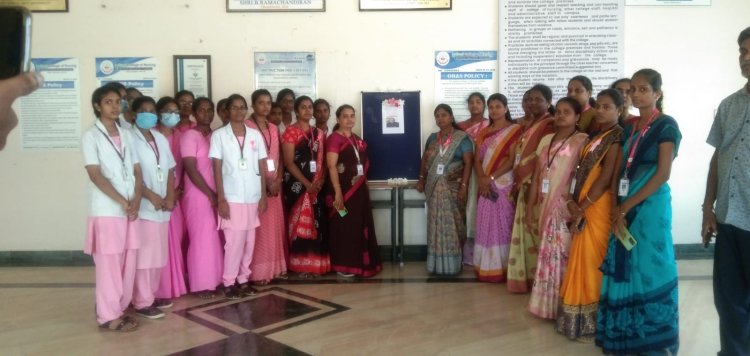 | | |
| --- | --- |
| NAME OF THE PROGRAM | World Students day |
| ORGANIZING UNIT/ COMMITTEE/ DEPARTMENT | NSS |
| THEME OF THE PROGRAM | "The importance of education and the importance to recognize the Fundamental Right to Education" |
| DATE/TIME | 15.10.2022 |
| VENUE | Indirani college of Nursing |
| NUMBER OF PARTICPANTS | All students of ICON |
Introduction: On Commemoration of World students day , NSS unit of our college had celebrated Dr. A.P.J. Abdul Kalam's Birthday based on the theme "the importance of education and the importance to recognize the Fundamental Right to Education" on 15.10.2022 from 10.30 am to 12.30 pm
Report of the event: The program was started by 10.30am. It is celebrated to pay tribute to the selfless contribution of Kalam towards the development of education in our society. Dr Kalam always encouraged his students to become the best versions of themselves. "If you fail, never give up because F.A.I.L. means 'First Attempt In Learning'. End is not the end, if fact E.N.D. means 'Effort Never Dies.' Overall program was conducted under the Guidance of Principal Dr. Prof. Malliga M and Dr. Prof. Rajeswari. R, Vice principal. The program successfully ended at 12.30 pm. Mrs. Kavitha.T, Associate Professor, Coordinated the overall program along with Prof. Jamuna Rani.J, Head of the department, Obstetrical Nursing.
Conclusion: The participant's feedback was obtained at the end of the program which stated that the program was very useful and that the student had a great insight towards Dr. A.P.J Abdul Kalam. Their feedback was analyzed and interpreted as excellent, good, and fair.
What's Your Reaction?