MBA CARREER GUIDANCE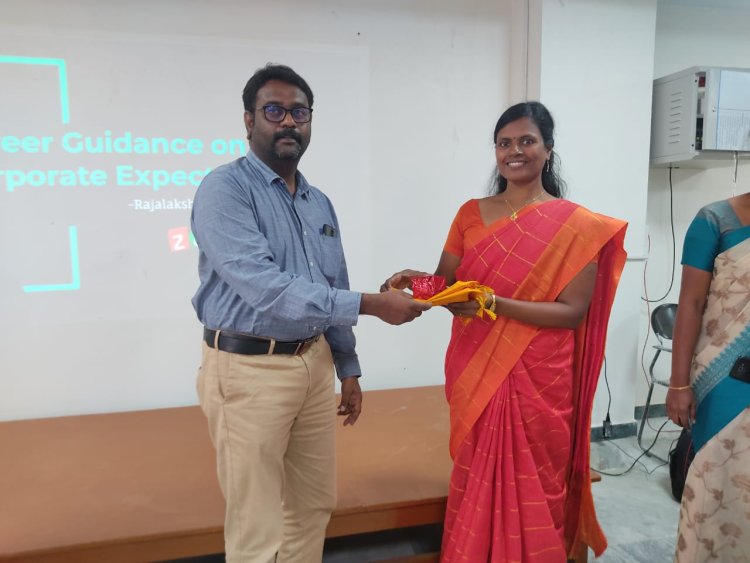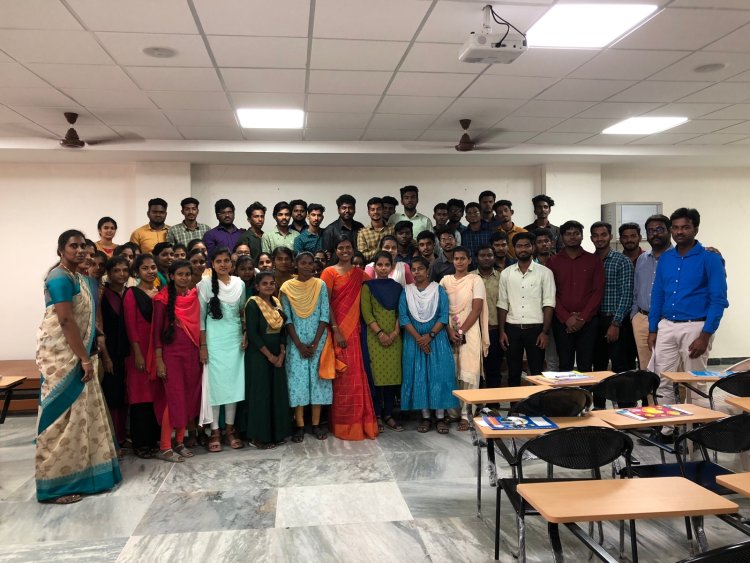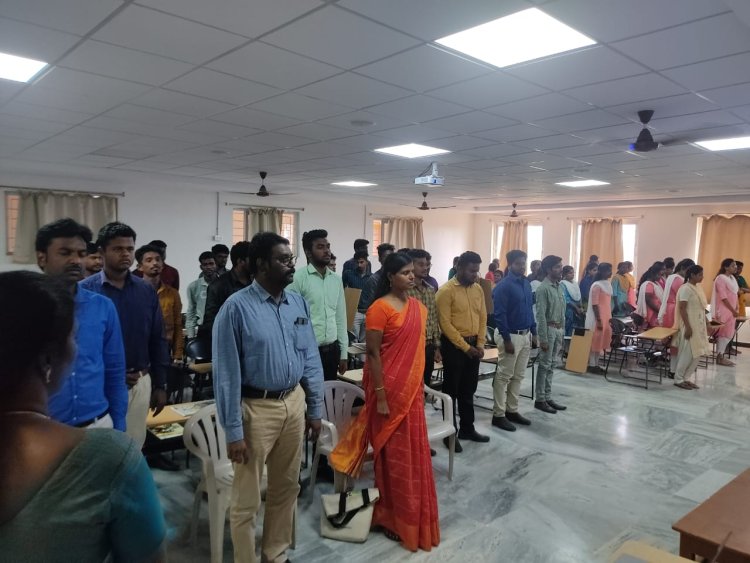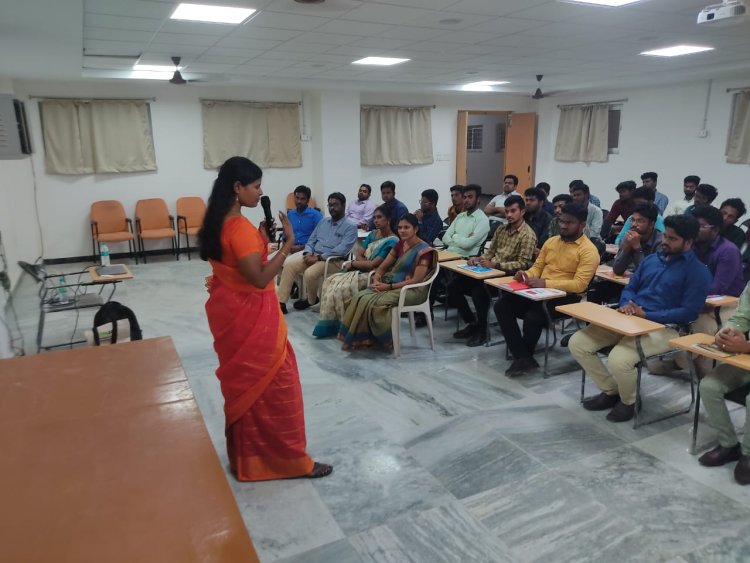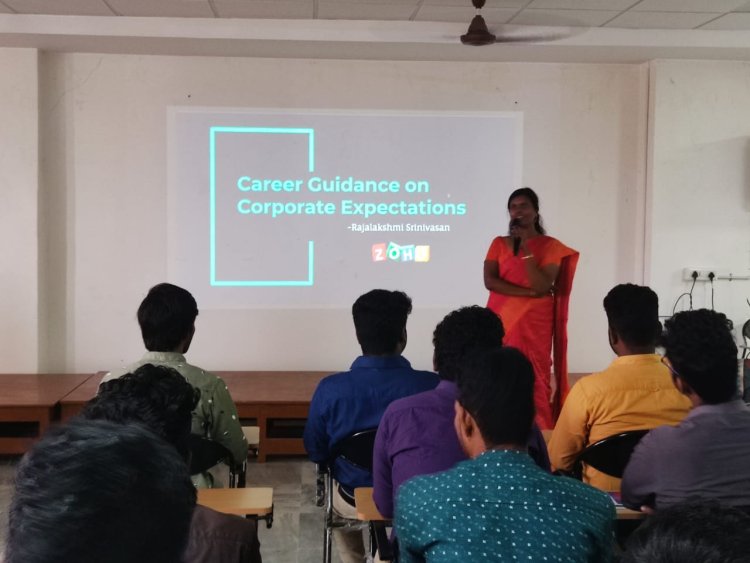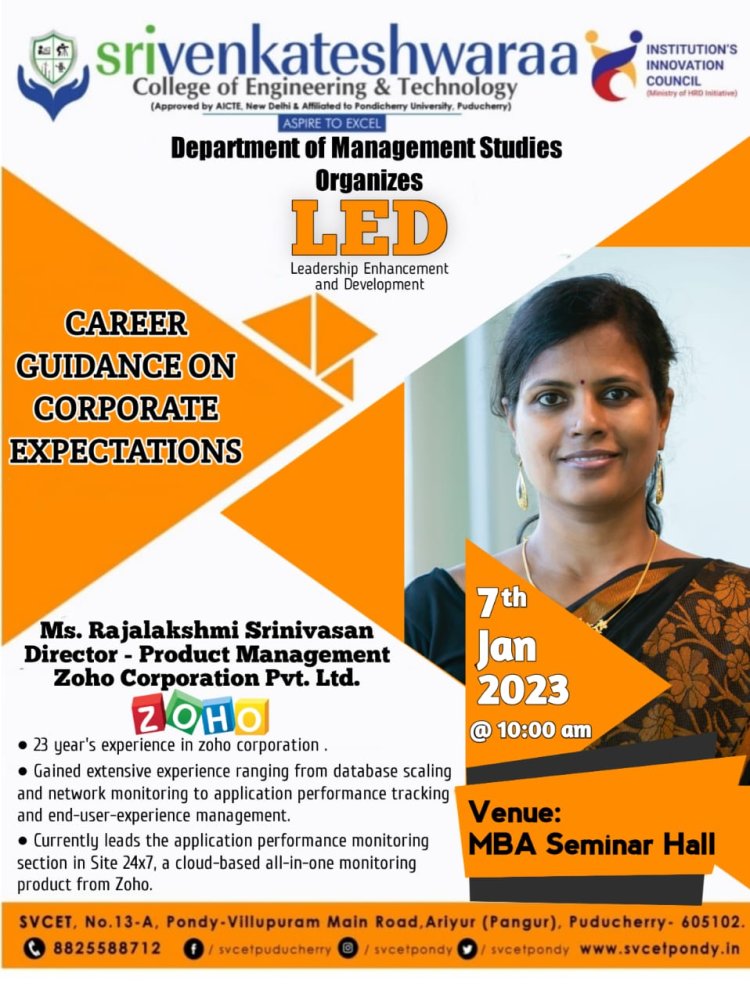 The Department of Management studies, Sri Venkateshwaraa College of Engineering & Technology organized " Career Guidance on Corporate Expectations" under LED series by Ms. Rajalakshmi Srinivasan , Director -Product Management , Zoho Corporation Pvt.Ltd. on 7.1.23 to showcase the todays corporate expectations and make it aware to our students.
It's great that the department is providing this kind of guidance to students, as it can be very helpful for them as they prepare to enter the workforce.
What's Your Reaction?