PROQUEST WEBINAR - Indirani College of Nursing
Indirani College of Nursing, Nursing Education Unit, as part of ICT training organized an Online Training session for the faculty members and students of ICON, on the topic "ProQuest Webinar – Effective utilization of ProQuest Resource to facilitate your Research and Learning" on 02.02.2022, from 2.30 pm – 4 pm. The Webinar link: https://tinyurl.com/ym4nj2h8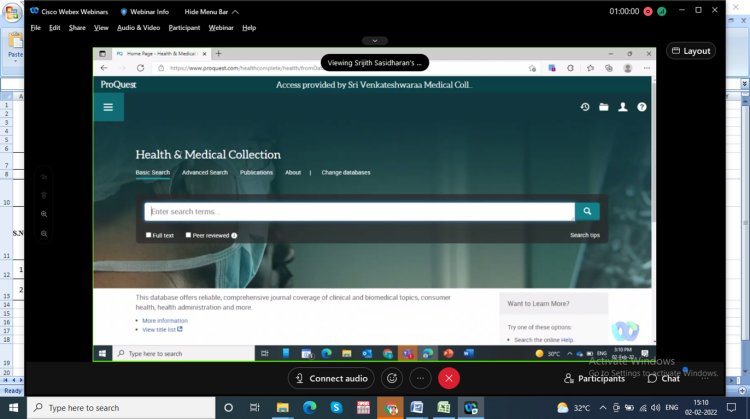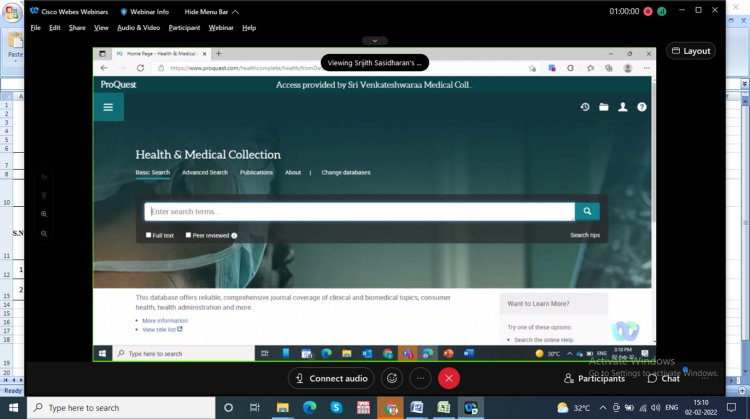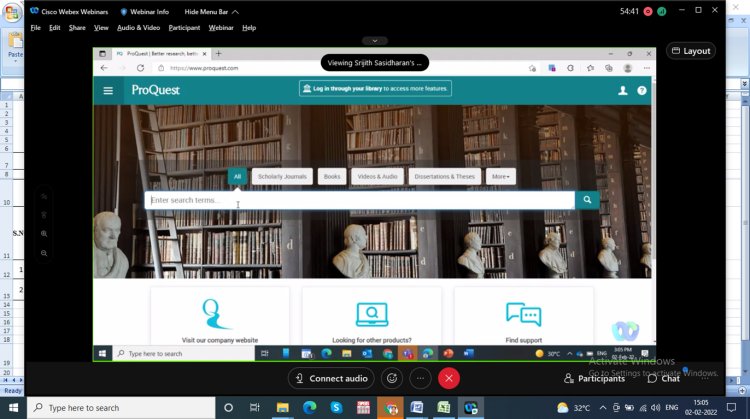 Indirani College of Nursing, Nursing Education Unit, as part of ICT training organized an Online Training session for the faculty members and students of ICON, on the topic "ProQuest Webinar – Effective utilization of ProQuest Resource to facilitate your Research and Learning" on 02.02.2022, from 2.30 pm – 4 pm. The Webinar link: https://tinyurl.com/ym4nj2h8
The Session was handled by Mr. Srijith Sasidharan, Training & Consulting Partner - APAC briefed to
Know about the ProQuest Databases in our Library holdings.
Explore the key features of the Databases.
Effective utilization of the tools to search, navigate and evaluate information.
Find out ProQuest support for you
ProQuest Database is an e-resource database is available with a vast collection of medical books, videos, journals and newsletter of various specialties which can accessed remotely by the faculties, postgraduate students, Interns and Undergraduate students of our institution for teaching, learning and research purposes.
The session was very informative and elaborated and clarified the doubts about the usage of ProQuest Database for Research and Learning. The beneficiaries were the faculties and students of Indirani College of Nursing.
What's Your Reaction?